INDUSTRY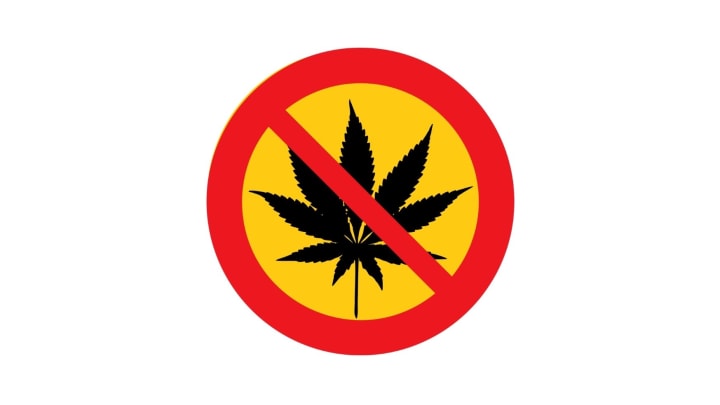 Why do so many cities ban the sale of cannabis? /
On Tuesday, January 25, 2022, the New York State Office of Cannabis Management (OCM) released a report on cannabis sales denials across the state.
According to the report, 10% of cities and 34% of all municipalities have decided not to host cannabis retail sites and/or on-site consumer licenses.
The CMO report attempts to soften the blow, stating that "the cities that pulled out of all sales reflect a collective population of approximately 118,000 New Yorkers."
However, this is a bit odd as the town of Hempstead alone has a population of nearly 800,000.
I'll let someone else do the math on all the exclusions, because the OCM calculations are suspect.
(At the bottom of this article, you'll find a full list of villages, towns, and cities that have opted out.)
And while all of these exclusions are void for cities like Greece, Gates or Pittsford, and many more, it's important to remember that cities can opt-in at any time.
"We are really encouraged by the energy building around the upcoming adult-use cannabis market in New York. New Yorkers will have an adult-accessible cannabis market poised to generate billions of dollars in sales and create thousands of jobs," said Tremaine Wright, Chair of the Cannabis Control Board.
"New York's cannabis industry will be accessible, protect public health, and keep New Yorkers safe. As the industry flourishes, the equitable economic opportunity it creates will serve as a reminder to opt-out communities that they can always make the choice to participate.
Chris Alexander, executive director of the OCM, also weighed in.
"The MRTA offers localities the ability to determine whether they wish to host cannabis dispensaries or consumer lounges on-site and unlike some other states which have given the option and a large majority of refusals, New Yorkers will have widely accessible sales," Alexander said. .
"As the new cannabis industry comes to life, reduces harm with safe, tested products, and grows the economy fairly, we believe some localities will re-engage."
The confidence of the CMO is a good sign, especially considering how well they are bolster the state's medical cannabis program.
That's a good question with different answers.
And it's not just a New York problem. Even in California, more than half of the counties have given up on legal cannabis sales.
But why?
Some cities or municipalities are opting out of legal cannabis sales to show their disapproval of the current cannabis political landscape.
"The opt-out was the responsible thing to do, not knowing what laws are in place and how they will be interpreted by the Board of Control," noted Middletown Mayor Joseph DeStefano in December, in the days before the withdrawal deadline in New York.
The unfortunate thing about derogations from policy concerns is that cannabis policy must be done as an evolutionary process.
Imagine a child on a playground, crossing his arms and frowning, refusing to play a game because he doesn't like the rules. Negative mindsets like that are hardly productive.
Meanwhile, others retreat out of fear.
In December, Hempstead, Long Island, invited residents to share their views ahead of the city council vote.
Resident Liz Boylan was quoted as saying, "We don't want to become the sixth borough of New York. We don't want to see our children put in a hole they can't get out of.
Concerns about the welfare of children or the community are always important to recognize. It is also important to understand when these concerns have zero basis in reality.
Many studies show that there is no evidence that cannabis regulation leads to an increase in underage use and that reported cannabis use among adolescents is actually decreasing.
In addition, several studies show that legalizing cannabis does not lead to an increase in crime and may in fact help reduce crime.
Some Hempstead residents have warned against anti-cannabis scare tactics to no avail.
The council voted unanimously to withdraw from cannabis sales. It's ironic both because of Hempstead's name (get it?) and also because the town could take advantage of the economic windfall that so often accompanies legal cannabis sales.
Without safe access to cannabis, residents will be forced to travel to another city to shop at dispensaries or continue to purchase their stash at the traditional market.
Fortunately, the municipality can reverse its decision at any time. Maybe it would help if they saw some of these studies, but probably not.
What really changes hearts and minds around cannabis isn't the scientific evidence, it's more the storytelling, more people are talking about how cannabis has improved their quality of life, or helped their patients, or whatever whether it be.
Cannabis bans of all kinds are a sign that people are not talking about it enough, not making themselves vulnerable enough to share, not listening, not asking questions…
Instead of productive dialogue and truth-seeking, we get a stigma-ridden silence anchored in place by entrenched mindsets and misinformation.
Dear readers, enhanced cannabis dialogues are the only way to uproot a century of reefer madness.
Here is a complete list of current exclusions in New York:
Need a little more openness in your life? Register to keep our newsletter up to date.


#York #Municipalities #Opt #Legal #Cannabis #Sales