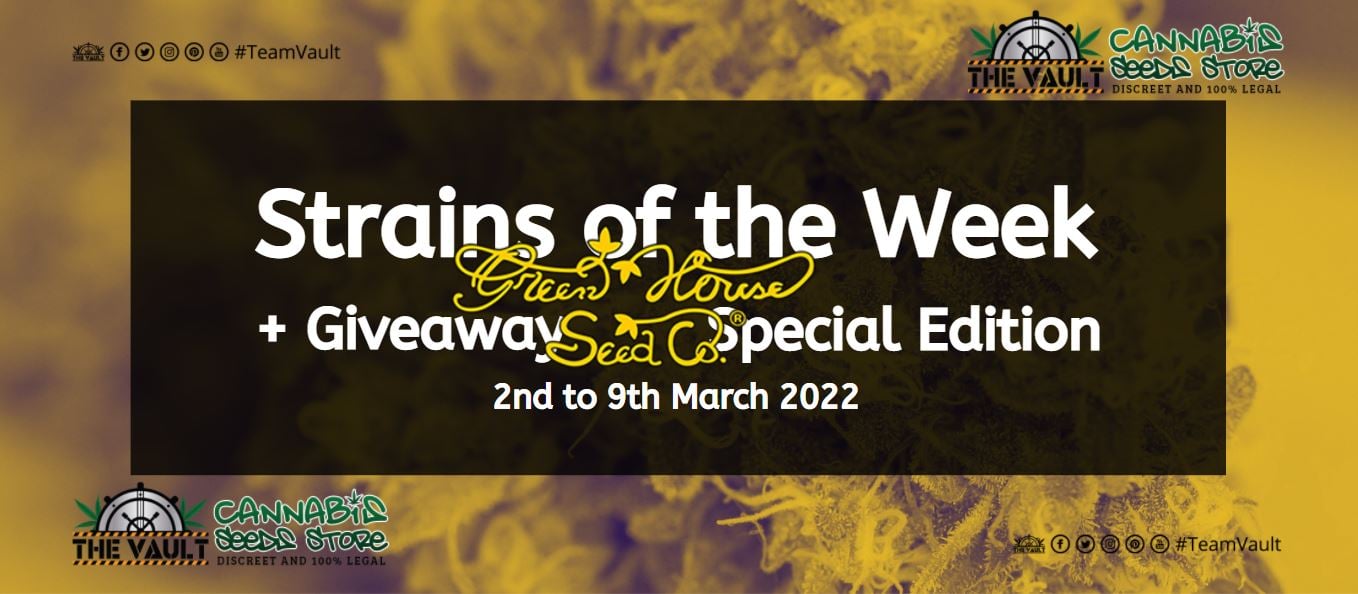 Happy Wednesday, Team Vaulters!
The week has come halfway, and with it, the Varieties of the week are appearing!
This week we want to bring you something else. And that's why, our friends at Green House Seeds Co. decided to give us a hand.
This week we bring 12 succulent cannabis strains by Green House Seeds Co.. – 6 feminized and 6 auto-feminized. Some of their most popular cannabis strains, as well as some of their newest, make this week's selection appealing to anyone who truly appreciates good genetics.
In addition to this, we offer two spectacular promotions for purchase. Get up to 5 free cannabis seeds with every multi-pack! Buy any multi-pack from Green House Seeds Co. and get 3 FREE GH Amnesia Fem cannabis seeds. Moreover, if you buy any multi-pack of autosyou will get 2 FREE White Widow Auto Cannabis Seeds.
And there's no variety of the week without the small gift.
Let us know in the comments section which strains or breeders you would like to see in the next strains of the weekand you will automatically qualify for one of three 3 packs of GH Amnesia Fem seeds from Green House Seeds Co.
Don't forget the magic trick – for 15% off the price, please enter code 'SOTW15' at checkout.
Double the seeds, double the love.
Moreover, we add more and more shopping promotions every week, so your basket may also include more gifts than those we usually offer.
We will try to satisfy all tastes by carefully selecting varieties based on flavor, THC and CBD content, maximum size, yield, etc.
About Green House Seed Co.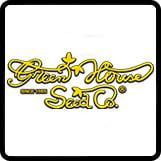 The Greenhouse Seed Company has one of the most impressive and popular seed companies in the world today. They create wonderful strains of medicinal and recreational cannabis that can only be found through them, completely and utterly unique aromas and flavors.
In 1985 the Greenhouse Seeds Co. was established in Amsterdam by Arjan Roskam and since then the company has spread all over the world. They have won numerous international awards, including 35 High Times Cannabis Cups, 17 Highlife Cups, and several other awards unique to each country. With so many brands, it's hard to trust the reviews or the website, but you can't argue with the international recognition. They have even expanded to merchandise that is sold worldwide.
They are completely obsessed with finding the rarest, most exotic, and highest quality varieties known to the world, no matter where they have to go to find them. A brand so committed to quality that it would hunt so far clearly cares about satisfying its customers and maintaining its meticulous image.
Varieties of the week
Arjan's Strawberry Haze feminized seeds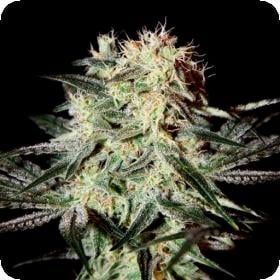 After being voted Best Strain at the 2005 Green House VIS Smoking Panel, Arjan acted quickly and introduced Strawberry Haze to market the following year. This strain is considered relatively easy to grow and produces a strong and versatile plant fairly quickly.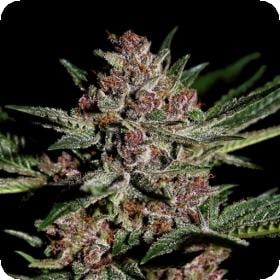 It is a fast and vigorous growing variety, with strong side branches that can support the weight of the large flowers. The plant is resistant to the majority of external difficulties associated with growing, such as mould/fungus or other insect infections, which is particularly beneficial for outdoor cannabis growers.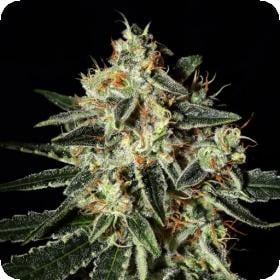 Cheese Feminized Seeds by Green House Seeds Co. This strain became popular in the late 80s and was created from a very particular Skunk #1 clone, making it a must for all Skunk fans. The breeders at Green House Seeds Co. have once again worked their magic to create a genetically improved, more productive and more vigorous form of Cheese that won first prize at the Indica Cup HTCC in 2006.
Franco's Lemon Cheese Feminized Seeds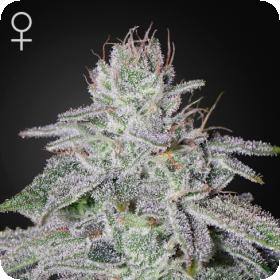 After the tragic loss of Franco Loja in early 2017, the world was waiting for a strain dedicated to Franco. The strain that would best represent Franco could only be his latest cross between two of his favorite cannabis plants: the multiple cup-winning Super Lemon Haze and the famous Exodus Cheese.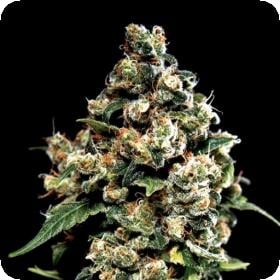 Jack Herer feminized seeds from Greenhouse Seeds Co. are a Sativa strain plant created from a combination of Haze and Red Skunk. This is a fully feminized version of the very famous and respected Jack Herer plant. The strain was named in commemoration of famous author and pro-hemp activist Jack Herer, who many consider a key force in inciting the pro-marijuana debate in the United States.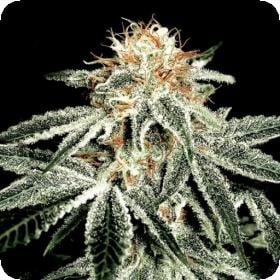 White Widow is one of the most popular strains in the world. It has been reinvented over and over again by breeders around the world to the point that it would be hard to find even the most casual cannabis enthusiast who hasn't tried it yet or at least heard of it.
Green-O-Matic Auto Feminized Seeds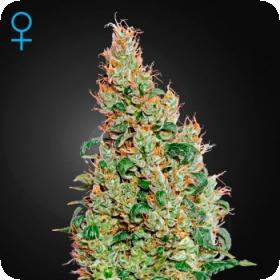 Green-O-Matic is an auto-flowering cannabis strain developed from Lowryder with the addition of additional ruderalis, Moroccan and White Dwarf genetics. This plant will be ready to harvest just 55-60 days after germination.
King's Kush AUTO Feminized Seeds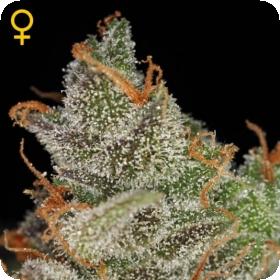 This spectacular, regal strain is the result of crossing the famed King's Kush with a hand-picked Ruderalis, to produce an auto-flowering variety that doesn't compromise on flavor, potency or production. With the ability to generate up to 600g/m2 in as little as 7 weeks indoors, don't let the short stature of this strain fool you – she's a real yield monster.
Exodus Cheese AUTO Feminized Seeds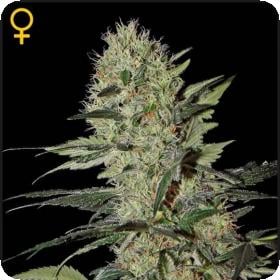 This extra-special remix of the legendary Exodus Cheese takes the famous Exodus Cheese genetics and introduces high-quality Ruderalis into the mix, making for an auto-flowering beauty that packs a deliciously rich, cheesy, skunky smell and flavor. , as well as the typical hard-hitting stone you expect from this delicious variety.
Super Lemon Haze AUTO Feminized Seeds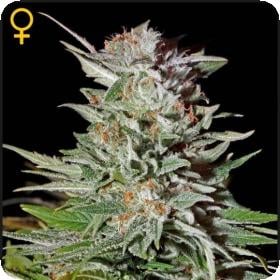 Super Lemon Haze is a truly legendary, multi-award winning strain from the master breeders at Green House Seed Co. By combining Super Lemon Haze with a specially selected Ruderalis, all of the best properties of the original can be retained in one easy to live. , fast auto-flowering form.
Sweet Mango AUTO Feminized Seeds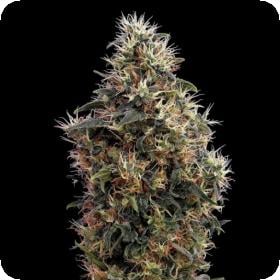 One of the new strains in their catalog, Greenhouse Seeds is pleased to offer this expert cross between Mango and Big Bang Autoflowering. The blend of sour and fruity flavors with a curiously matched aroma and a powerful and long-lasting effect makes these seeds an excellent choice for any grower looking for a unique experience.
Northern Lights Auto Feminized Seeds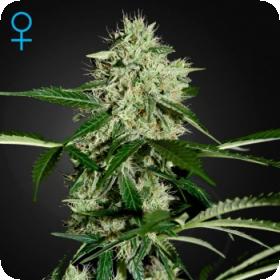 Northern Lights Automatic was created by Greenhouse Seeds from a cross between Northern Lights and their autoflowering strain Green-O-Matic. She is 80% indica with only 10% sativa genetics and 10% grossralis. From germination to harvest in 10 weeks. NL Auto will start flowering in the third week of growth.
Strain of the week TERMS
15% discount on the following varieties
This selection of Varieties of the Week is valid until March 9, 2022
To apply the price reduction, please enter the code 'SOTW15' at the register.
It cannot be combined with other discount codes.
TERMS AND CONDITIONS
The promo is live from March 2 to 9, 2022
Entries are checked first so your entry may not appear for 24-48 hours
The winner will be updated on this blog post on the closing date of March 9, 2022
We will share the news on our social media pages. The winner will also be contacted directly by e-mail and your details will remain discreet. We will only post your name on the blog provided with the entry
Prize must be claimed within 28 days or it will be put in the kitty for a future promo
The results are final
Newsletter Sign-Up
Make sure you never miss another Vault promotion – sign up for our newsletter at https://www.cannabis-seeds-store.co.uk/the-vault-newsletter
Remember: It is illegal to germinate cannabis seeds in many countries, including the UK. It is our duty to inform you of this fact and to urge you to comply strictly with all your local laws. The Vault only sells or sends seeds for souvenir, collectible or novelty purposes.


#Strains #Week #Giveaway #Green #House #Seed #Edition #2nd #9th #March