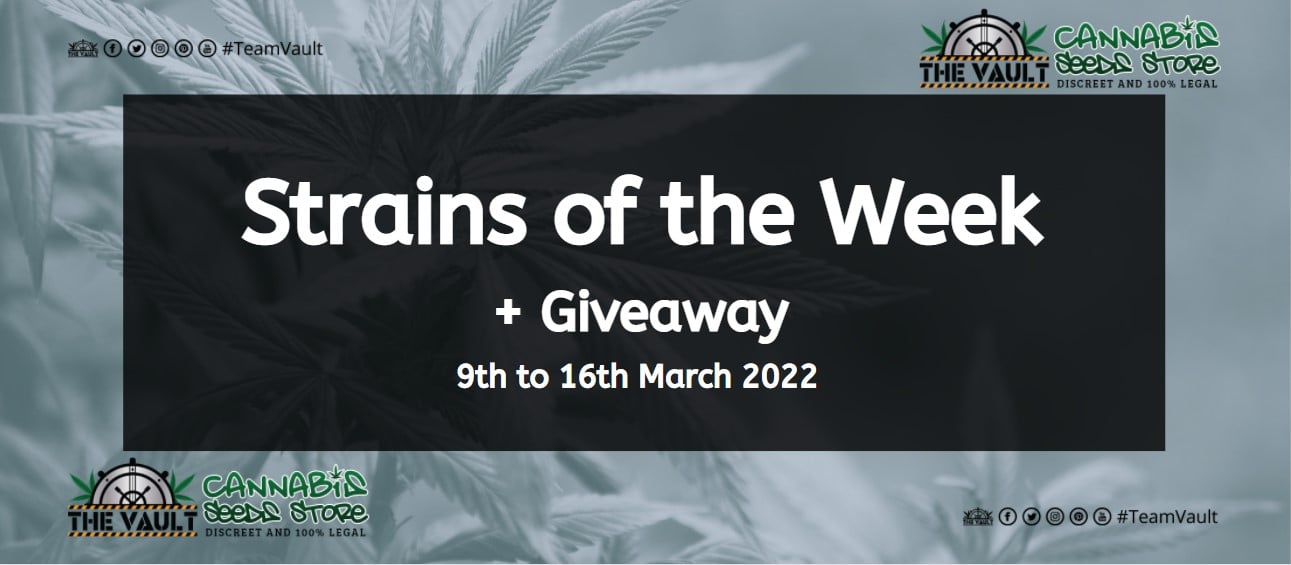 Oh, Wednesday. Our dear Wednesday.
Friday is on the way. Spring is getting closer every day. You can even see sunlight. Beautiful combos to make our hearts bloom. And the icing on the cake: the varieties of the week!
At The Vault, we always celebrate. We celebrate our community, our activism and our seeds.
We can't help it, we just can't. That's why there are always tons of discounts, offers and free stuff.
Speaking of free stuff, I think I forgot to mention that we give away free stuff. Some of you may know him as the little gift. This week, Phoenix Cannabis Seeds gives you the chance to win feminized seeds of White Widow.
Let us know in the comments section which strains or breeders you would like to see in the strains of the weekand you will automatically qualify to get this Pack of 5 seeds of White Widow Fem from Phoenix Cannabis Seeds.
Don't forget the magic trick – for 15% off the price, please enter code 'SOTW15' at checkout.
Double the seeds, double the love.
Moreover, we add more and more shopping promotions every week, so your basket may also include more gifts than those we usually offer.
Breeders and seed types may vary depending on the week and events taking place at that time. This means that no week will be the same as the previous one!
We will try to satisfy all tastes by carefully selecting varieties based on flavor, THC and CBD content, maximum size, yield, etc.
Varieties of the week
Banana Sorbet Feminized Seeds (Sorbet Collection) by DNA Genetics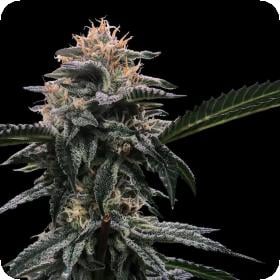 Banana Sorbet is a perfect blend of Banana OG crossed with the creamy and fragrant texture of Sorbet. Banana Sorbet is ideal for indoor/outdoor or greenhouse growers.
Barney's Farm Purple Punch Auto Feminized Seeds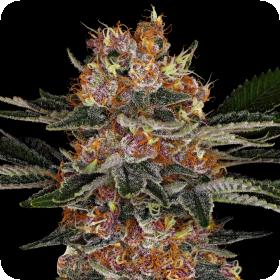 Imagine the taste, incredible relaxing effects, and potential yields of this mind-blowing USA X Barneys Farm line! Granddaddy Purple x Larry OG x Big Bud x Skunk #1, this Indica-dominant, 80cm, 18% THC, 1% CBD autoflowering beauty offers a tantalizing combination ensuring a happy, euphoric and relaxing high ideal for de-stressing after a long day.
Jack 47 Feminized Seeds from Sweet Seeds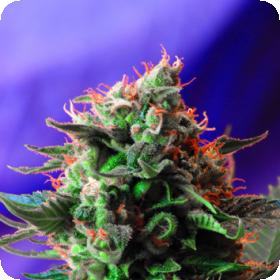 Jack 47 is a true super hybrid that is a blend of two incredibly potent marijuana strains. Namely, Jack Herer and AK47. Jack 47 is a 75% sativa plant with yields ranging from very good to extraordinary in size, using the same elite Jack Herer clone that was used to create Black Jack.
Jack 47 XL Auto Feminized Seeds from Sweet Seeds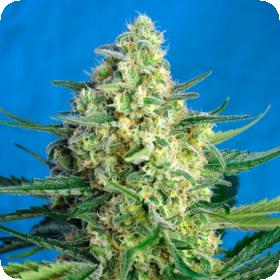 Jack 47 XL Auto was developed through a recurrent, multi-generational breeding program of high stature, high production individuals of Jack 47 Auto. It is an auto-flowering high production that maintains potent hybrid vigor. It produces abundant compact buds, very resinous and with an excellent aroma. The aroma and flavor of this genetics are sweet and fresh, with citrus notes of lemon and incense.
Bubblegum XL Feminized Seeds by Royal Queen Seeds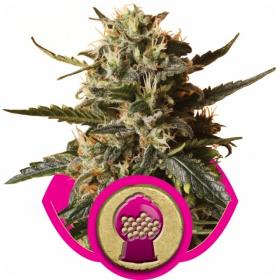 Bubblegum XL can easily produce 500 grams per square meter when grown indoors, not the highest yield, but the quality is worth it. Outside, everything depends on the climate; dense hybrid cannabis strains like this can grow in most countries in the right season. However, special care should be taken to avoid mold and rot problems in more humid climates. She won't grow too big or even stretch too much like some Dutch strains do – she stays small and manageable.
Original BubbleGum Auto feminized seeds by Fastbuds Seeds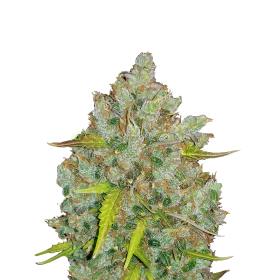 Original BubbleGum Auto is a Sativa-Indica hybrid strain that manages to squeeze potency, yield and flavor into a compact package. Original BubbleGum Auto grows 80-130cm tall and yields 450-550g/m2 indoors in just 63 days from seed to harvest, making her ideal for both indoor and outdoor cultivation.
Panama Feminized Seeds from Ace Seeds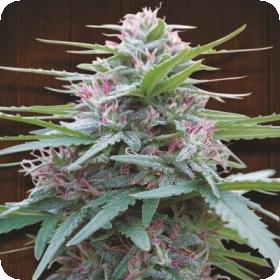 ACE Seeds Panama is a hybrid that has the best qualities of a variety of strains. Its origins are the red and green Panamanian sativas. It is a hardy plant with a lot of vigor that produces large reddish and pink buds. The experience offered by Panama is compared by old school sativa lovers to many of the best red American sativas that rose to popularity in the 1970s. to that of strawberries.
Girl Scout Cookies Auto Feminized Seeds from Garden of Green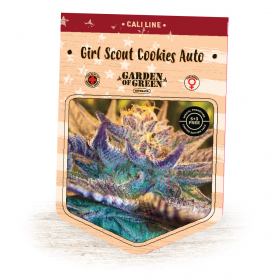 Girl Scout Cookies Auto is a cross between two Original Girl Scout Cookies phenotypes. It is an Indica dominant hybrid (nearly 60%), with Canadian Ruderalis. This strain produces a huge amount of trichomes and displays reddish orange colored buds that can be produced within 55-63 days, the taste is a candy like sweetness, earthy with a slight minty aroma.
Peyote Cookies Feminized Seeds from Barney's Farm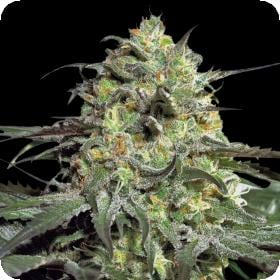 This superb hybrid originally comes from a cross between Peyote Purple and Cookies Kush, two legends in their own right. The best qualities of each parent plant have been painstakingly recrossed into the strain, until Peyote Cookies is absolutely perfect. The resulting plants are easy to grow, vigorous and extremely hardy. The plant's flowers bloom in a stunning red and purple hue as they mature.
Skunk+ (Power Skunk) Kannabia Feminized Seeds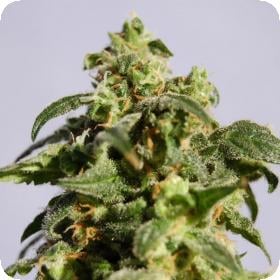 Although Skunk's origins are in America, this classic plant was originally cultivated in Holland and remains one of the most famous marijuana strains known to have grown. It was also the first hybrid to be stabilized and developed for indoor cultivation. The name, Skunk, refers to its incredibly potent smell (when flowering and burning).
Original Skunk Feminized Seeds by Phoenix Cannabis Seeds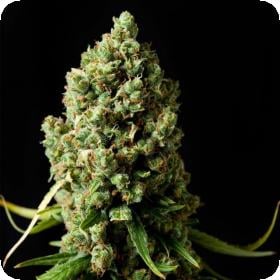 Original Skunk is one of the most legendary strains in the world. It is a combination of Columbian Gold, Afghani and Acapulco Gold. It was originally released in Holland in the 70s and has only grown in popularity ever since. This variety has a powerful fragrance, hence its name, and should be well ventilated indoors. On the outside, it will definitely turn out with the smell.
Sweet Tooth Express AUTO feminized seeds by Phoenix Cannabis Seeds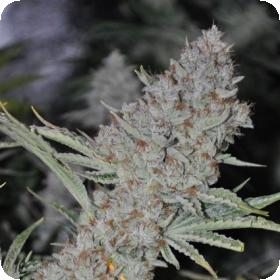 Sweet Tooth Express Auto is a combination of Sweet Tooth and a balanced ruderalis/indica variety. This means that there is now an auto-flowering version of this already very popular strain. Sweet Tooth won an award and won 1st place at the 2001 High Times Cannabis Cup. The aroma is very sweet with a hint of flowers and berries. The original Sweet Tooth was created by combining Hawaiian, Afghani and Nepali genetics. The effect is uplifting and euphoric, ideal for those who suffer from anxiety, stress and headaches.
Strain of the week TERMS
15% discount on the following varieties
This selection of Varieties of the Week is valid until March 16, 2022
To apply the price reduction, please enter the code 'SOTW15' at the register.
It cannot be combined with other discount codes.
TERMS AND CONDITIONS
The promo is live from March 9 to 16, 2022
Entries are checked first so your entry may not appear for 24-48 hours
The winner will be updated on this blog post on the closing date of March 16, 2022
We will share the news on our social media pages. The winner will also be contacted directly by e-mail and your details will remain discreet. We will only post your name on the blog provided with the entry
Prize must be claimed within 28 days or it will be put in the kitty for a future promo
The results are final
Newsletter Sign-Up
Make sure you never miss another Vault promotion – sign up for our newsletter at https://www.cannabis-seeds-store.co.uk/the-vault-newsletter
Remember: It is illegal to germinate cannabis seeds in many countries, including the UK. It is our duty to inform you of this fact and to urge you to comply strictly with all your local laws. The Vault only sells or sends seeds for souvenir, collectible or novelty purposes.


#Strains #Week #Giveaway #9th #16th #March