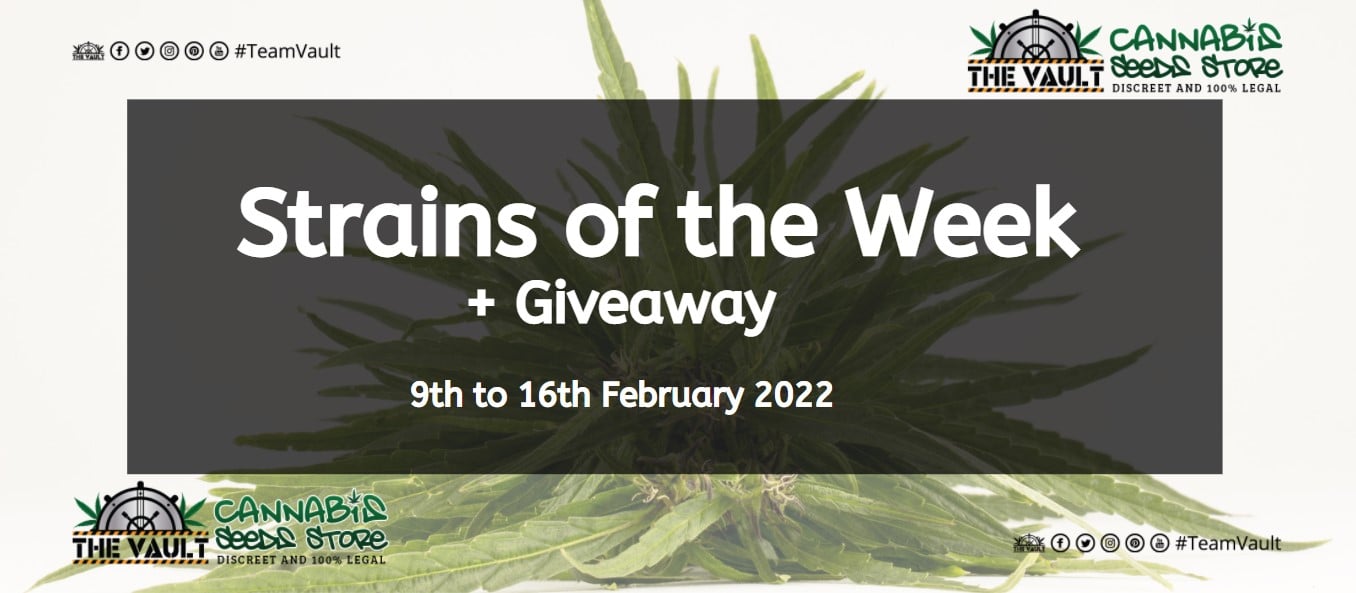 Happy Wednesday, Team Vaulters!
We're back in black, hitting the sack, we haven't been around too long but we're glad to be back!
Sorry. We felt like a little AC current running through our fingers while typing. Alright, let's get back on the road! You all know what's going on here.
Our little weekly pleasure! After reading your comments, we present to you our/your selection – Varieties of the week!
Many of you have asked Barney's Farm seeds, some Northern Lights strains… and you have them here! Don't worry if you're missing something. We will continue to read and provide your greenest desires!
Finally, you know that we always try to offer you little treats from time to time. So this weekas always, we give you the chance to participate in another small contest!
Let us know in the comments section which strains or breeders you would like to see in the strains of the weekand you will automatically qualify for a 5 Pack Biscotti Mintz Fem by Barney's Farm.
Don't forget the magic trick – for 15% off the price, please enter code 'SOTW15' at checkout.
Double the seeds, double the love.
Moreover, we add more and more shopping promotions every week, so your basket may also include more gifts than those we usually offer.
Breeders and seed types may vary depending on the week and events taking place at that time. This means that no week will be the same as the previous one!
We will try to satisfy all tastes by carefully selecting varieties based on flavor, THC and CBD content, maximum size, yield, etc.
Varieties of the week
Skunky Monkey Auto Feminized Seeds by Heavyweight Seeds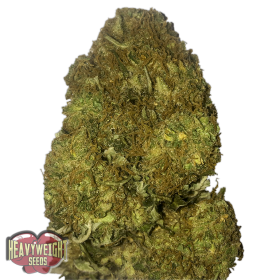 Skunky Monkey Auto is the result of a cross between Skunk, Northern Lights and Ruderalis. It is a hardy autoflower that grows into a somewhat stocky plant while producing a plethora of bud-filled branches.
Zkittalicious Feminized Seeds by Exotic Seeds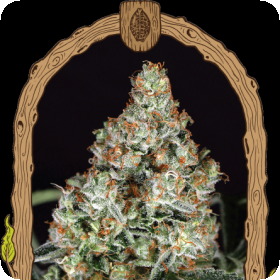 When we talk about Zkittalicious, we are talking about potency, taste and production. This hybrid of Zkittlez x Blue Monkey is an easy plant to grow, and can reach 500-600 grams per square meter in good conditions since its flowers are very dense; with a marked aroma of sweet tropical fruits mixed with nuances of wood and sour lemon, which will delight the most demanding connoisseurs.
Kannabia Diesel Glue Feminized Seeds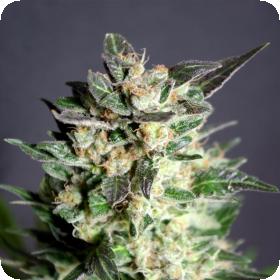 Its name says it all. This is a hybrid of the famous New York Diesel (Original Chem-Draw from California) which Kannabia crossed with Black Domina to reduce flowering time and compact Domina style flowers.
Moby Dick Feminized Seeds by Greenhouse Seed Co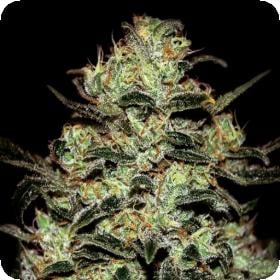 Moby Dick was developed in Spain and was created by crossing Haze with White Widow. It is 60% indica, 40% sativa and is an easy to grow strain that is suitable for both indoor and outdoor cultivation.
Barney's Farm Wedding Cake Feminized Seeds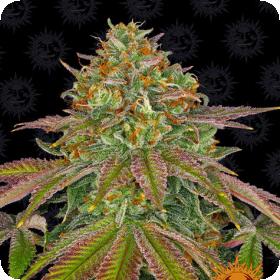 Wedding Cake is an indica-dominant hybrid created by crossing Cherry Pie and Girl Scout Cookies. This is a very potent strain that is probably best consumed in the evening when you have nothing urgent to do.
Barney's Farm Wedding Cake Auto feminized seeds
For lovers of white varieties with crystal-covered buds, WEDDING CAKE AUTO™ is a real treat. Indica dominant, 65%, strewn with buds, this plant has very tight node spacing. Just a few weeks after planting, heavy buds shimmering like jewels in the light will begin to take shape.
Original Sour Diesel Auto feminized seeds by Fastbuds Seeds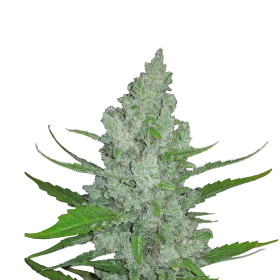 Original Sour Diesel Auto is a Sativa-dominant autoflower based on the legendary West Coast Sour Diesel. This strain is a surefire winner thanks to its high THC content, exceptional yields, and pungent terpenes.
Northern Light Feminized Seeds by Royal Queen Seeds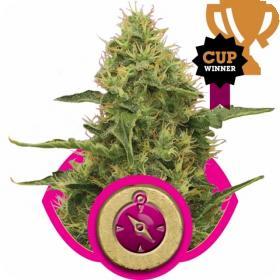 Anyone familiar with cannabis cultivation even remotely will agree that Northern Lights is one of them – in fact, there are few other strains that have its reputation or record of contributing high-quality strains that appeal to all tastes. She has indica-dominant characteristics in her effect, but she looks like a classic sativa.
Northern Light Automatic Feminized Seeds by Royal Queen Seeds
Northern Light is one of the most recognized cannabis strains in the world. It's a mostly indica strain that dates back to the 1970s when it was first developed by breeders in the United States using Afghani genetics. By the 1980s, the plant had made its way to the Netherlands and quickly became the standard by which indoor cannabis cultivation would be measured.
Blue Gelato 41 Feminized Seeds from Barney's Farm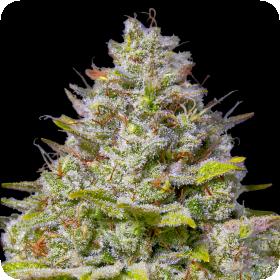 Let this legendary Indica enthrall your taste buds and massage away pain leaving pure satisfaction and joy. Although the aromas of Gelato are wonderfully intoxicating, the effects are generally lucid and energetic. The flowering time indoors is 9-10 weeks; outdoors it can reach up to 2 meters, normally finishing in October.
Glue Gelato Auto Feminized Seeds from Barney's Farm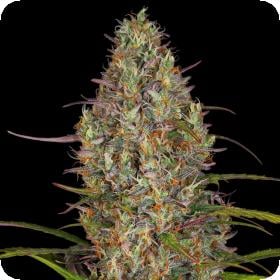 Are you ready to experience West Coast Elite GLUE GELATO AUTO Cups that have been discovered and fused into a true auto-flowering gem? Be sure to try this mouth-watering mix of gelato and glue at their finest. Suddenly it will send you in a sublime and peaceful state.
Original White Widow Auto feminized seeds by Fastbuds Seeds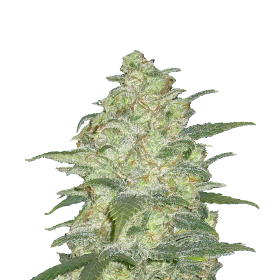 Original White Widow Auto is an auto-flowering Indica/Sativa hybrid based on a legend from the 1980s. Original's name comes from the massive amount of resin that coats the leaves, petioles and stems. A very reliable strain that is simple enough for even the most inexperienced grower to succeed. Because the manicure trim is coated in resin, it will make great extracts.
Strain of the week TERMS
15% discount on the following varieties
This selection of Varieties of the week is valid until February 16, 2022.
To apply the price reduction, please enter the code 'SOTW15' at the register.
It cannot be combined with other discount codes.
TERMS AND CONDITIONS
The promo is live from February 9 to 16, 2022
Entries are checked first so your entry may not appear for 24-48 hours
The winner will be updated on this blog post on the closing date of February 16, 2022.
We will share the news on our social media pages. The winner will also be contacted directly by e-mail and your details will remain discreet. We will only post your name on the blog provided with the entry
Prize must be claimed within 28 days or it will be put in the kitty for a future promo
The results are final
Newsletter Sign-Up
Make sure you never miss another Vault promotion – sign up for our newsletter at https://www.cannabis-seeds-store.co.uk/the-vault-newsletter
Remember: It is illegal to germinate cannabis seeds in many countries, including the UK. It is our duty to inform you of this fact and to urge you to comply strictly with all your local laws. The Vault only sells or sends seeds for souvenir, collectible or novelty purposes.


#Strains #Week #Giveaway #9th #16th #February