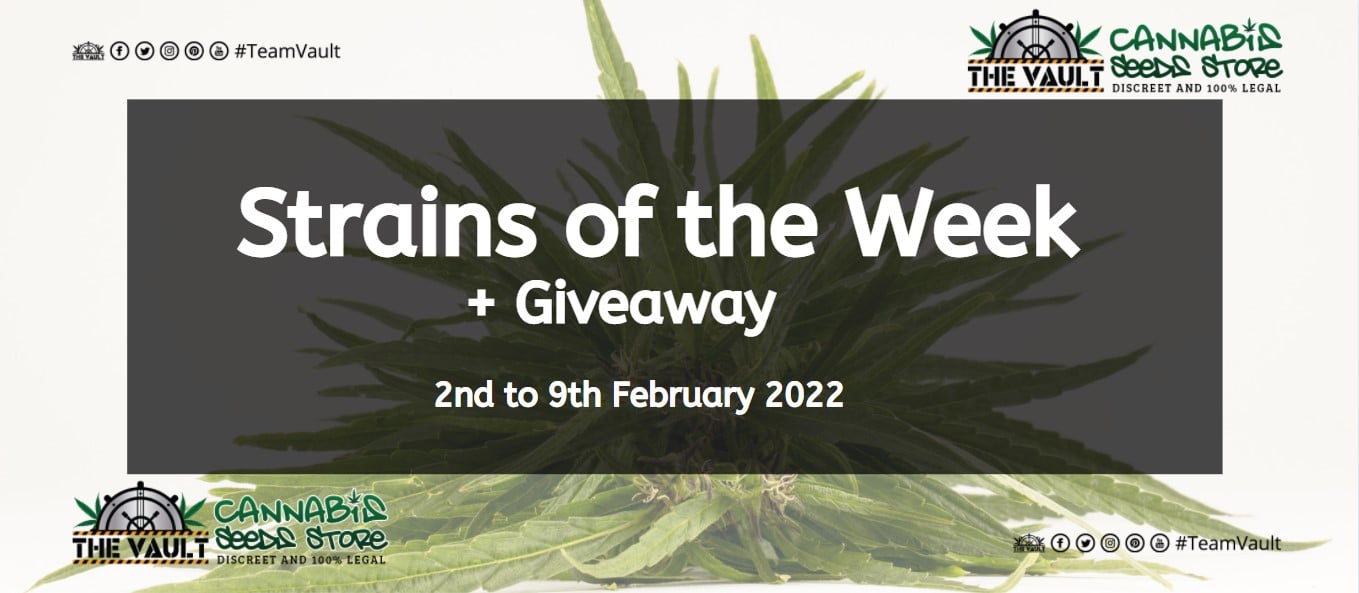 Happy Wednesday, Team Vaulters!
Ah, February, the most romantic month of the year! And the shortest too!
But don't worry, we'll share our love with you in the greenest way possible – with amazing discounts and free seeds.
Ladies and gentlemen, without further ado, the Varieties of the week!
Our finest selection, chosen after reading all the comments you post week after week.
This helps us better understand your green desires. And also, it gives us the chance to give you free seeds.
This is called a win-win!
Let us know in the comments section which strains or breeders you would like to see in the strains of the weekand you will automatically qualify for a Blue Sunset Sherbert Fem 5 Pack by Barney's Farm.
Don't forget the magic trick – for 15% off the price, please enter code 'SOTW15' at checkout.
Double the seeds, double the love.
Moreover, we add more and more shopping promotions every week, so your basket may also include more gifts than those we usually offer.
Breeders and seed types may vary depending on the week and events taking place at that time. This means that no week will be the same as the previous one!
We will try to satisfy all tastes by carefully selecting strains based on flavor, THC and CBD content, maximum size, yield, etc.
Varieties of the week
Mexican Sativa FEMINIZED seeds by Sensi Seeds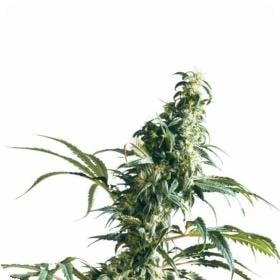 This particular strain comes from the incredible cultivar that hails from Oaxaca. This strain was then adapted and crossed with Durban, a hardy African Sativa, as well as a Pakistani hash plant.
Fastbuds Seeds Mexican Airlines Autoflowering Feminized Seeds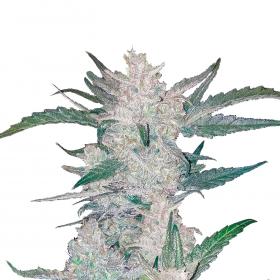 Fast Buds announces the arrival of Mexican Airlines Autoflowering Flights to take growers where they have never gone before. A genetic package of Mexican, Colombian and Ruderalis it is a mostly sativa automatic marijuana strain.
Gorilla White Widow Feminized Seeds by Expert Seeds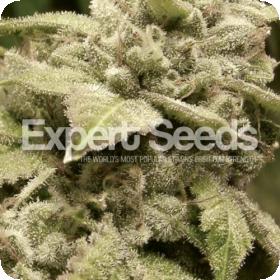 The 80% Indica strain, Gorilla White Widow, brings together two of the most popular cannabis strains. For over 20 years now, White Widow has been a hit on the marijuana scene and is more popular than ever.
White Widow Auto Feminized Seeds by Dutch Passion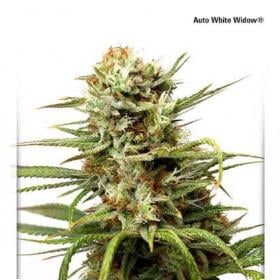 AutoWhite Widow is a strong and vigorous Auto with a powerful effect that was made with the same genetics, which has won countless awards and satisfied thousands of growers with its original White Widow mother plant.
HulkBerry Feminized Seeds from Royal Queen Seeds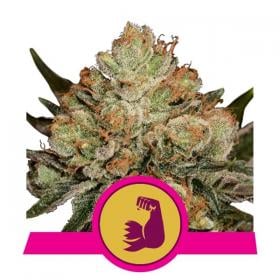 HulkBerry is the fusion of Colorado's finest cannabis breeder. The prized cut of Ghost OG and the fruitiest Strawberry Diesel cultivar collided to open a new dimension from which Hulkberry emerged.
HulkBerry Auto Feminized Seeds from Royal Queen Seeds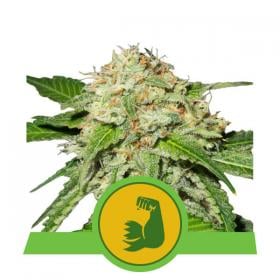 Hulkberry Auto is the upgraded version of Bruce Banner #3 Auto by Royal Queen Seeds. This is one of the most potent autos you can get your hands on, easily outperforming many photoperiod strains in this area.
Californian Gold Feminized Seeds by Paradise Seeds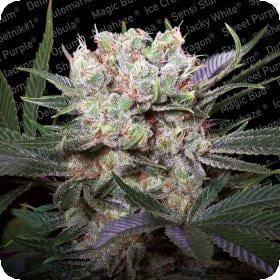 Californian Gold is a hard-hitting indica-dominant (80/20) hybrid. She is easy to grow and delivers an explosion of resinous buds.
Auto California Kush Feminized Seeds by 00 Seeds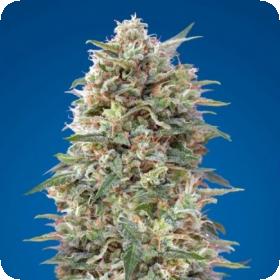 For old-school cannabis aficionados who find few things more exciting than the words "California" or "Kush", this is a special treat for you. Its high is smooth but fast, delicate but intense and extremely mellow and buoyant. This is due to the strain being Indica dominant, which also explains its short growing period.
Pyramid Seeds Alpujarrena Feminized Seeds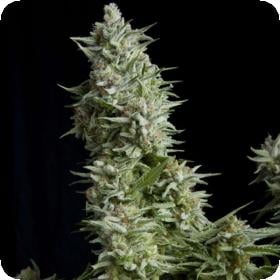 This strain was released by Pyramid Seeds in 2013 after years and years of working with this pomegranate strain. The result is the marvelous Alpujarrena which is a fast flowering, top quality and beautiful variety. It is named after a mountain range in Andalusia, Spain, due to its extremely rugged nature and ability to survive extreme altitudes.
Pyramid Seeds Alpujarrena Auto Feminized Seeds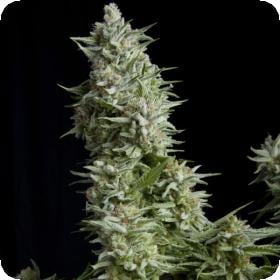 Auto Alpajarrena is an Indica-dominant autoflowering plant whose ancestor originated in the region of Granada. It is a hardy plant that can survive harsh weather conditions and environments, and it was developed at an altitude of 1000 meters.
Big Bull (Kannabia Special) Kannabia Feminized Seeds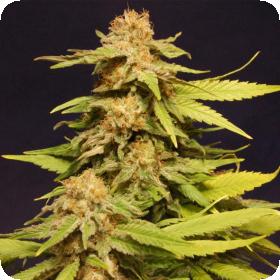 This plant has notable characteristics such as structure and size. The combination of Early Pearl x Skunk, an ultra-fast flowering strain from Switzerland, and our Black Domina produces an almost 100% indica hybrid.
Lemon Haze Auto Feminized Seeds by Kannabia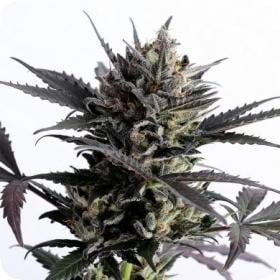 A breath of fresh air arrives in our autoflowering catalogue. This excellent Super Lemon Haze and Ruderalis cross retains the original flavor of the classic Lemon Haze strain but accentuates some interesting characteristics in a "kannabist" way.
Strain of the week TERMS
15% discount on the following varieties
This selection of Varieties of the week is valid until February 9, 2022.
To apply the price reduction, please enter the code 'SOTW15' at the register.
It cannot be combined with other discount codes.
TERMS AND CONDITIONS
The promo is live from February 2 to 9, 2022
Entries are checked first so your entry may not appear for 24-48 hours
The winner will be updated on this blog post on the closing date of February 9, 2022.
We will share the news on our social media pages. The winner will also be contacted directly by e-mail and your details will remain discreet. We will only post your name on the blog provided with the entry
Prize must be claimed within 28 days or it will be put in the kitty for a future promo
The results are final
Newsletter Sign-Up
Make sure you never miss another Vault promotion – sign up for our newsletter at https://www.cannabis-seeds-store.co.uk/the-vault-newsletter
Remember: It is illegal to germinate cannabis seeds in many countries, including the UK. It is our duty to inform you of this fact and to urge you to comply strictly with all your local laws. The Vault only sells or sends seeds for souvenir, collectible or novelty purposes.


#Strains #Week #Giveaway #2nd #9th #February