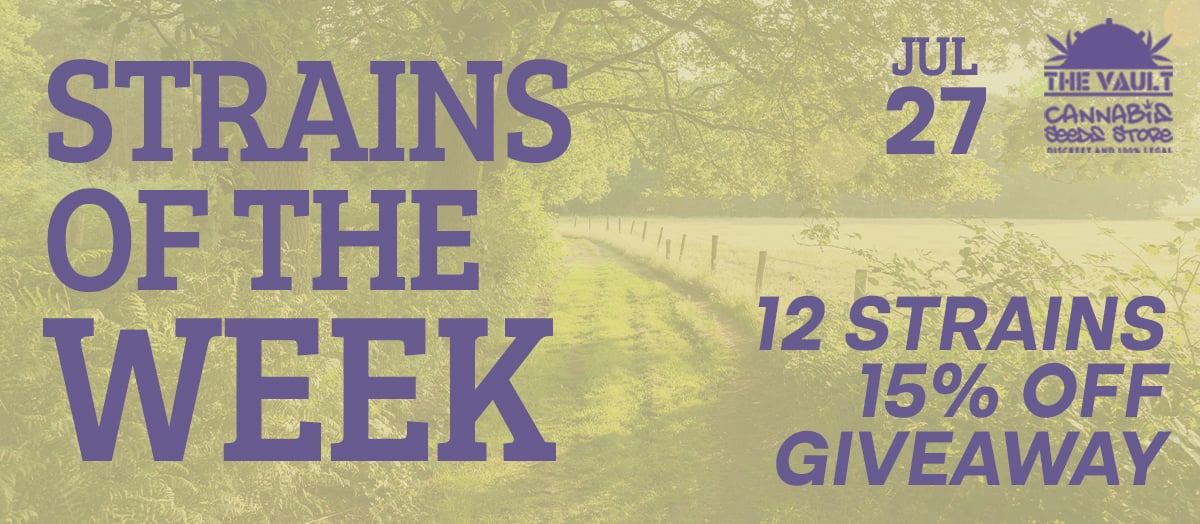 Happy Wednesday, Team Vaulters!
"In the summer, when it's hot
You can roll one up and touch the sky
When the weather is good
You got doobies, you got doobies on your mind"

Plato
That's what we wanted to say, given the weather we've been suffering from lately.
Welcome to Varieties of the Week, the 7-day event where your dreams come true.
Would you like a specific breeder or strain to be cheaper? Boooom, we realize it.
Want to be prettier? Weeeell we can't make that happen. But you'll probably mind less if you win our giveaway.
Let us know in the comments section which strains you would like to see in the next strains of the week, and you will automatically qualify to receive an individual 5-seed pack of Super Kush Auto feminized seeds from Phoenix Cannabis Seeds!
Don't forget the magic trick – for 15% off the price, please enter code 'SOTW15' at checkout.
Double the seeds, double the love.
Moreover, we add more and more shopping promotions every week, so your basket may also include more gifts than those we usually offer.
Breeders and seed types may vary depending on the week and events taking place at that time. This means that no week will be the same as the previous one!
We will try to satisfy all tastes by carefully selecting strains based on flavor, THC and CBD content, maximum size, yield, etc.
Varieties of the week
Cookies Gelato Feminized Seeds by Royal Queen Seeds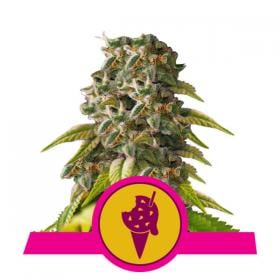 Cookies Gelato inherited its potent effects from potent parent strains Girl Scout Cookies and Gelato. However, this dynamic duo is known for more than just power. Cookies Gelato smells spectacular and contains an outrageous THC level of 28%. Such a high level of the psychoactive cannabinoid leads to an immediate high. A single puff is enough to induce a high that can overwhelm novices.
Kannabia Seeds Super OG Kush feminized seeds
A legendary strain hailing from California, Super OG Kush owes its incredible reputation to its resin-laden buds and shiny crystals, as well as its extraordinarily high THC levels, which provide a super relaxing high, without reducing creativity and in some cases euphoria, making it perfect for everyday use. Its delicious fruity flavor with spicy touches will open up a whole world of possibilities to the most expert and curious palates.
Ginger Punch (Hobbit) Automatic Feminized Seeds by Kannabia Seeds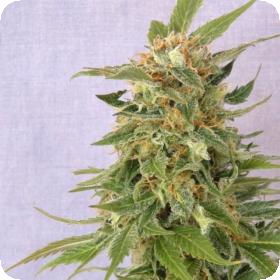 Hobbit Automatic Feminized is another Kannabia Seeds project that improves on an already excellent strain. They took the iconic Ginger Ale, perfected it by isolating the best plants (thus preserving the best genetics), crossed it with a premium ruderalis to make it automatic and – just to make sure they covered all the basics – have created an easy-to-manage feminized version that practically grows on its own. Precise genetics include legendary Haze, Cinderella 88, and Ruderalis. The combination of genetics produces a cannabis strain that is very hardy and also remarkably resistant to common plant diseases, molds and fungi.
Super Lemon Haze feminized seeds by Lineage Genetics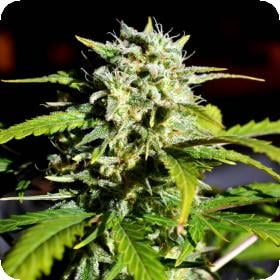 A legendary sativa-dominant strain (70%) and new to Lineage Genetics' selection is Super Lemon Haze. Due to her high effect, taste and exceptional yields, she has won many cannabis cup competitions in the past. Super Lemon Haze can grow into a tall plant, a cross of Super Silver Haze and Lemon Skunk strains, so indoor growers are advised to ensure there is sufficient headroom or, alternatively, to use the SCRoG system in which the branches are controlled by netting (or similar) to pull the branches down, promoting vertical bud growth.
Lineage Genetics Lemon Heaven Feminized Seeds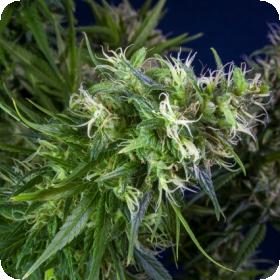 The Lemon Heaven cannabis strain is a unique lemon strain originally created by Sonic. It is one of the most fragrant and lemon-tasting strains on the market. Lemon Heaven is perfect for anyone who loves citrus sativa strains, ideal for daytime use without interfering with your normal daily tasks. Be careful, this variety gets out of control if left vegetated for too long. She gives above average yields and with the end product, you will surely not be disappointed!
Blueberry Auto (formerly Blue Auto) Feminized seeds by Seedsman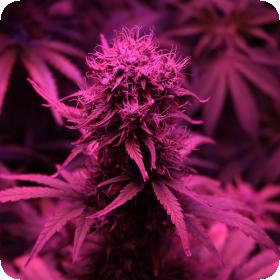 Auto Blueberry is an auto-flowering Blueberry strain that was bred from a Lowryder #2 male plant and an old-school Blueberry from Sagarmartha Seeds. It is a very vigorous plant that grows quickly before starting the flowering phase. It develops many side branches that help increase yields. The potency of this variety is good and the flavor is very fruity, although it is clear that not all plants develop the beautiful colors for which Blueberry has become famous, although some plants do, a result which becomes more likely with lower night temperatures as the plant approaches maturity.
Jack Herer Feminized Seedsman Seeds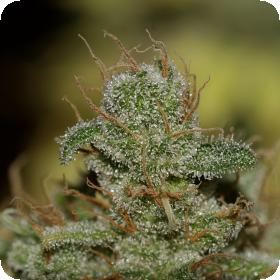 The Jack Herer strain was named after the late cannabis activist, polemicist and author of "The Emperor Wears No Clothes". It has established itself as a classic marijuana strain, combining the euphoric and cerebral high of a pure sativa strain with the resin-producing characteristics of a pure indica strain. Sensi Seeds developed it by crossing a Haze with a Northern Lights #5 x Shiva Skunk hybrid. The flowering time varies between 50 and 70 days due to the presence of numerous phenotypes.
Candy Cream Auto Feminized Seedsman Seeds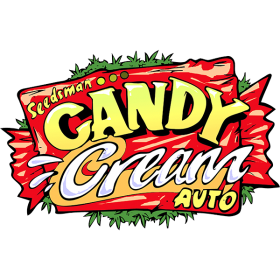 Candy Cream Auto is an indica-dominant autoflowering strain. She is capable of producing good yields, is resistant to insects and creates a well-balanced high. It also has medicinal uses.
Barneys Farm Critical Kush Auto Feminized Seeds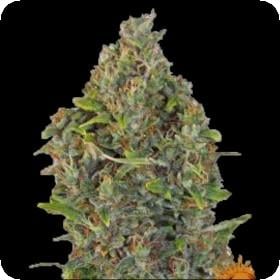 One of Barney's most popular strains is now available as an autoflower, so say hello to Critical Kush Auto. This strain was created by crossing Critical Kush with our most advanced autoflowering breeding plant, and can be yours in just 8-9 weeks. Flowering begins in the fifth week, with the final plant reaching up to 75 cm. The main stem develops several side branches filled with tasty and compact heavy buds. And don't forget the delicious earthy flavors of pine and Kush. It's an amazing choice for Indica lovers.
Barneys Farm Acapulco Gold Feminized Seeds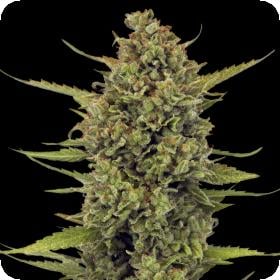 The Acapulco gold experience is practically metaphysical. Imagine having the opportunity to indulge in some of the same legendary cannabis used by the ancient shamanic leaders of pre-colonized America as a means to enter the altered state of consciousness necessary for their rites and rituals. This ancient vibe runs through the entire Acapulco Gold experience. Barney's Farm took some of the best cannabis specimens from Central America and created a stable sativa-dominant hybrid with very high THC levels. These seeds are feminized, which means they are extremely predictable and grow consistently. They offer incredibly impressive returns and provide an experience that many enthusiasts agree is second to none.
Greenhouse Seeds Co Jack Herer Feminized Seeds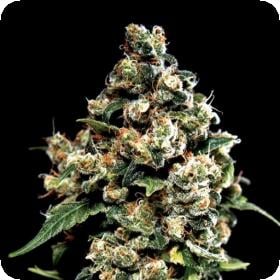 Jack Herer feminized seeds from Greenhouse Seeds Co. are a Sativa strain plant created from a combination of Haze and Red Skunk. This is a fully feminized version of the very famous and respected Jack Herer plant. The strain was named in commemoration of famous author and pro-hemp activist Jack Herer, who many consider a pivotal force in inciting the pro-marijuana debate in the United States. This particular strain has won numerous awards, including first place at the High Times Cannabis Cup in 2004 and is considered not only one of the best strains money can buy, but a true connoisseur's choice. .
Jack Herer AUTO feminized seeds from Greenhouse Seed Co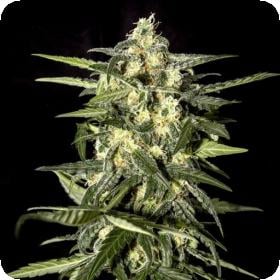 This all-time classic gets the automatic treatment, thanks to the introduction of a carefully selected Ruderalis, resulting in a genetic makeup that is 50% Sativa, 30% Indica and 20% Ruderalis: A magical combination that delivers results. well balanced. The long-lasting effects fall somewhere between a full body stone and a heady buzz, making her a great all-around strain for day or night use. Effective for treating stress, chronic pain and loss of appetite, this beautiful auto has an indoor flowering period of just 7 weeks, with an indoor yield potential of up to 700g/m2!
Strain of the week TERMS
15% discount on the following varieties
This selection of Varieties of the Week is valid until July 27, 2022
To apply the price reduction, please enter the code 'SOTW15' at the register.
It cannot be combined with other discount codes.
TERMS AND CONDITIONS
The promo is live from July 20 to 27, 2022
Entries are checked first so your entry may not appear for 24-48 hours
The winner will be updated on this blog post on the closing date of July 27, 2022
We will share the news on our social media pages. The winner will also be contacted directly by e-mail and your details will remain discreet. We will only post your name on the blog provided with the entry
Prize must be claimed within 28 days or it will be put in the kitty for a future promo
The results are final
Newsletter Sign-Up
Make sure you never miss another Vault promotion – sign up for our newsletter at https://www.cannabis-seeds-store.co.uk/the-vault-newsletter
Remember: It is illegal to germinate cannabis seeds in many countries, including the UK. It is our duty to inform you of this fact and to urge you to comply strictly with all your local laws. The Vault only sells or sends seeds for souvenir, collectible or novelty purposes.


#Strains #Week #Giveaway #July