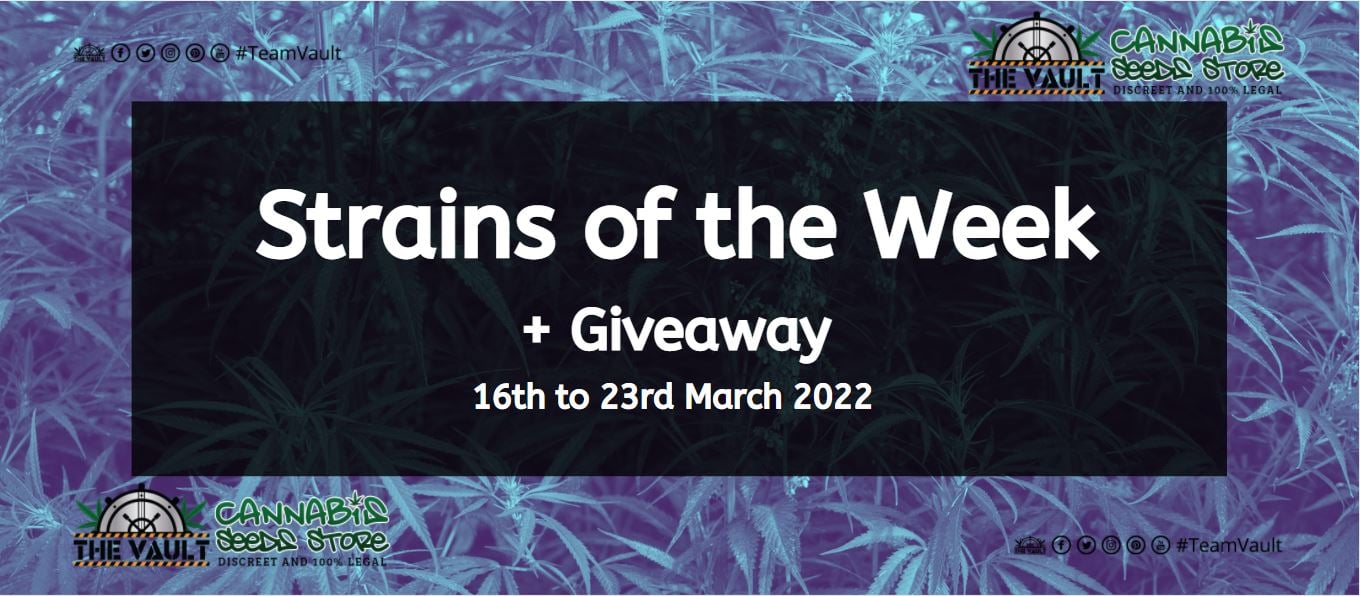 Happy Wednesday, Team Vaulters!
We say happily "see you soon" to this windy winter and give way to a spring ready to blossom. Although allergy sufferers are not so happy about it.
Hopefully we will change the gray and pale colors to bluer skies and greener crops, I see gardens!
And to celebrate this explosion of colors and life, what else than to offer twelve new varieties at an incredible price! Yes, mate, we're obviously talking about the infamous, the world famous, the stellar Varieties of the week!
Let us know in the comments section which strains or breeders you would like to see in the strains of the weekand you will have the chance to win a Pack of 5 seeds of White Widow Fem from Phoenix Cannabis Seeds. Only one winner will be drawn from all the comments left!
Don't forget the magic trick – for 15% off the price, please enter code 'SOTW15' at checkout.
Double the seeds, double the love.
Moreover, we add more and more shopping promotions every week, so your basket may also include more gifts than those we usually offer.
Breeders and seed types may vary depending on the week and events taking place at that time. This means that no week will be the same as the previous one!
We will try to satisfy all tastes by carefully selecting varieties based on flavor, THC and CBD content, maximum size, yield, etc.
Varieties of the week
Sweet Tooth Express AUTO feminized seeds by Phoenix Cannabis Seeds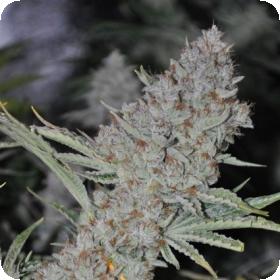 Sweet Tooth Express Auto is a combination of Sweet Tooth and a balanced ruderalis/indica strain. This means that there is now an auto-flowering version of this already very popular strain. Sweet Tooth won an award and won 1st place at the 2001 High Times Cannabis Cup. The aroma is very sweet with a hint of flowers and berries. The original Sweet Tooth was created by combining Hawaiian, Afghani and Nepalese genetics. The effect is uplifting and euphoric, ideal for those who suffer from anxiety, stress and headaches.
Chem OG feminized seeds by Female Seeds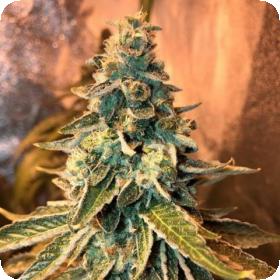 This exciting American OG strain is the result of crossing an OG Kush mother with a very potent original Chemdawg father. It is a plant with a strong, resistant and robust stem. Thanks to her genetics, the plants present very dense and popcorn-shaped OG Kush type buds. It is a very productive plant, with light green colored leaves (with different phenos the leaves tend to take on a yellowish green appearance) and bright green buds.
Stardawg Autoflowering Feminized Seeds by Fastbuds Seeds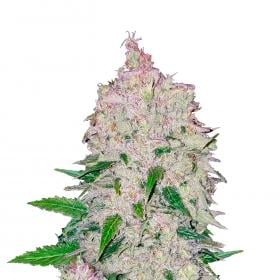 Stardawg is an indica/sativa/ruderalis hybrid that grows well both indoors and outdoors, requiring ample space for side branching. It has a striking aroma of pine and lemons in the grow room and that in itself is enough to lift your spirits. In 8-9 weeks after germination, growers will harvest between 400-600g/m or 50-300g/plant in 8-9 weeks after germination. The buds are rather light green with orange pistils.
OG Kush Feminized Seeds by Royal Queen Seeds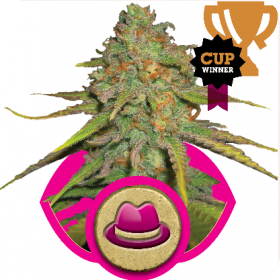 Its true genetics are unknown. Some say OG Kush is a mix of ChemDawg with Lemon Thai and Pakistani Kush. Others say it's just a special ChemDawg cut from the early 90s. Even the meaning of the OG name has been debated; with some saying it stands for Original Gangster. However, now, due to its origins, most people agree it stands for Ocean Grown.
Monster Bruce Banner Feminized Seeds by Monster Genetics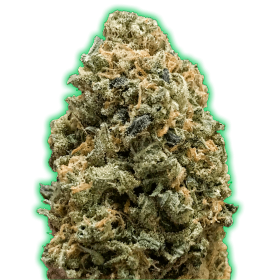 Monster Bruce Banner is a 70% sativa hybrid strain that was created by crossing OG Kush with Strawberry Diesel. She is a hardy plant that can get very big outdoors and delivers yields to match. Not only that, but its THC level far exceeds that of everyday life and first-time users should be very careful!
Bruce Banner Auto Feminized Seeds from Fastbuds Seeds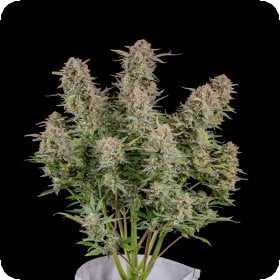 CBD content: <1%
THC content: 25%
Effect: Relaxing
Plant height: 110 – 150 cm
Taste/Aroma: Berries, Sweet, Diesel
Variety: Sativa 65% / Indica 35%
Yield: Indoor: 450 – 600 gr/m2; Outdoor: 50 – 200 g/plant
Girl Scout Cookies Feminized Seeds by Garden of Green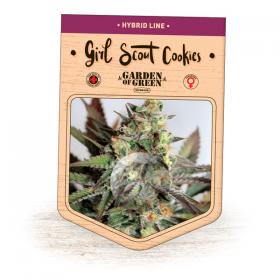 The reputation of this Californian super strain has spread like wildfire and has now become highly demanded by growers and consumers around the world. Due to its delicious sweet, clean and pleasant aroma and the way it helps you relax after a long busy day, this is what makes GSC a strain of choice for all occasions. Undeniably, GSC delivers a very strong blow and a punch to the senses.
Girl Scout Cookies Auto Feminized Seeds from Garden of Green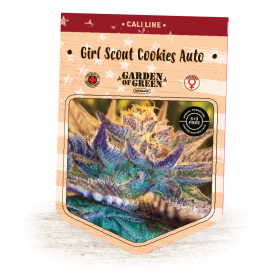 Girl Scout Cookies Auto is a cross between two Original Girl Scout Cookies phenotypes. It is an Indica dominant hybrid (nearly 60%), with Canadian Ruderalis. This strain produces a huge amount of trichomes and displays reddish orange colored buds that can be produced within 55-63 days, the taste is a candy like sweetness, earthy with a slight minty aroma.
Barney's Farm Pineapple Chunk Feminized Seeds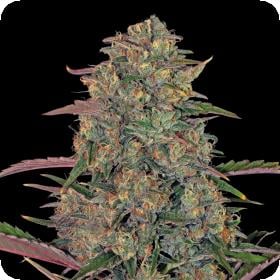 Barney's Farm Pineapple Chunk is an all-indica hybrid of several popular strains: Pineapple crossed with Cheese x Skunk #1. the goal was to fuse the flavors and aromas of these two classic strains into one explosive cannabis experience. The result is this extremely vigorous and stable plant which, since its introduction, has gained notoriety worldwide as one of the best Barney's Farm has to offer.
Barney's Farm Pineapple Express Auto Feminized Seeds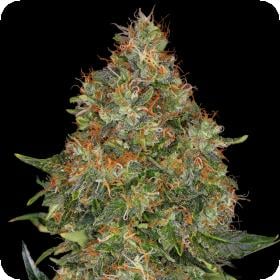 The famous Pineapple Chunk is now available in an auto-flowering variant. Pineapple Express Auto is a robust, fast-flowering and easy-to-grow cannabis plant, producing generous yields of heavy, resin-coated buds. Pineapple Express Auto produces an impressive 60-100 grams per plant of delicious earthy Indica. The vegetation period is only four weeks with a flowering period of only thirty days.
Bangi Haze Feminized Seeds by Ace Seeds
Bangi Haze Feminized by Ace Seeds is a hybrid cross between a Congolese female and a Nepalese male. It has a history of inbreeding and backcrossing that spans generations. It is also a fast-flowering and easy-to-grow strain, especially in its feminized form. The aroma of Bangi Haze is a pleasant blend of spice and sweetness that perfectly matches its characteristic taste. Its effects are powerful but also gentle.
Ace Seeds Malawi x NL Auto Feminized Seeds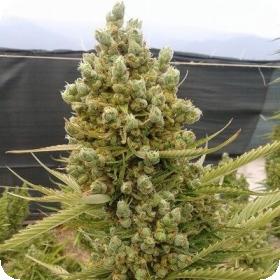 We present the first 100% autoflowering strain from ACE Seeds: Auto Malawi x Northern Lights. Sativa/indica/rudelaris hybrid of excellent vigor and structure, producing a huge and heavy main bud and powerful side branches laden with very resinous buds, its production and quality will surprise even the most experienced autoflowering growers.
Strain of the week TERMS
15% discount on the following varieties
This selection of Varieties of the Week is valid until March 23, 2022
To apply the price reduction, please enter the code 'SOTW15' at the register.
It cannot be combined with other discount codes.
TERMS AND CONDITIONS
The promo is live from March 16 to 23, 2022
Entries are checked first so your entry may not appear for 24-48 hours
The winner will be updated on this blog post on the closing date of March 23, 2022
We will share the news on our social media pages. The winner will also be contacted directly by e-mail and your details will remain discreet. We will only post your name on the blog provided with the entry
Prize must be claimed within 28 days or it will be put in the kitty for a future promo
The results are final
Newsletter Sign-Up
Make sure you never miss another Vault promotion – sign up for our newsletter at https://www.cannabis-seeds-store.co.uk/the-vault-newsletter
Remember: It is illegal to germinate cannabis seeds in many countries, including the UK. It is our duty to inform you of this fact and to urge you to comply strictly with all your local laws. The Vault only sells or sends seeds for souvenir, collectible or novelty purposes.


#Strains #Week #Giveaway #16th #23rd #March