Interested in making cannabis your career? Although cannabis programs are few and far between, progressive universities have begun to develop cannabis programs.
From cultivation and horticulture to biochemistry and entrepreneurship, the potential for job growth in the legal marijuana landscape is only increasing.
Want to get involved? Here's where you can study cannabis in college:
Niagara College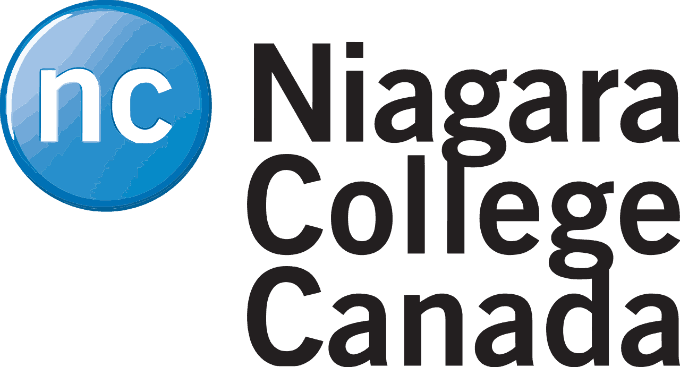 After graduation, students can apply for an additional certificate program in Cannabis Horticulture at Niagara College. This program teaches students how to grow cannabis efficiently in Canada's rapidly changing legal environment.
"The program is a graduate certificate," said Al Unwin, associate dean of the college's school of environmental and horticultural studies.
"Students will need an undergraduate program or degree. Much of it will focus on the specifics of growing cannabis in a controlled environment, and almost as important if not more important, regulations, legal requirements that govern the legal production of marijuana in Canada at present."
Seattle Central College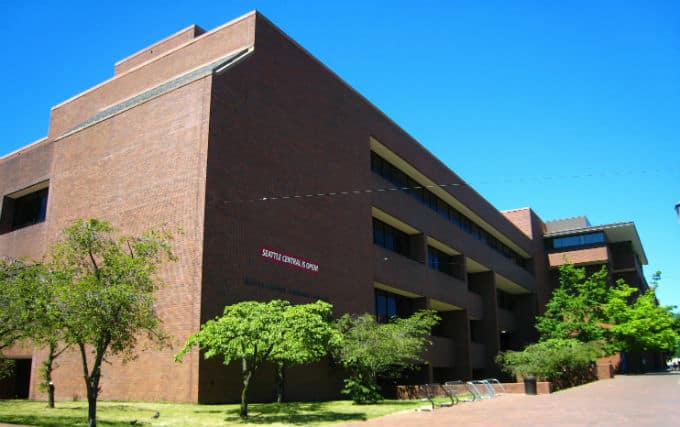 Seattle Central College offers another type of certification program, in accordance with Washington State law. This online program certifies medical cannabis consultants. These consultants are then able to advise medical cannabis patients on different products that might benefit them.
To maintain their certificate status, students will be required to demonstrate 10 hours of continuing education each year before completing the program.
These medical cannabis consultants can then work with patients directly at state medical clinicsproviding more detailed information to patients who often lack support from their doctor.
University of Northern Michigan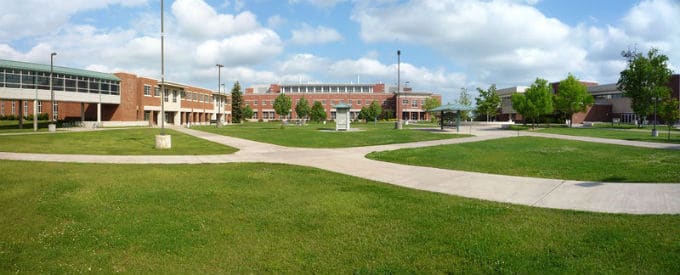 Here's one for the science geeks.
Northern Michigan University in Marquette now offers a curriculum in "Chemistry of medicinal plants."
Although this program is sure to be popular, it will certainly not be easy. The Medicinal Plant Sciences program prepares students for Michigan's nascent marijuana industry through rigorous course in biostatistics, soils, biochemistry, organic chemistry, and much more.
In an effort to prepare students for bioanalytical or entrepreneurial fields, students must choose between courses focused on botanical medicine or financial and marketing fields.
The University of California at Davis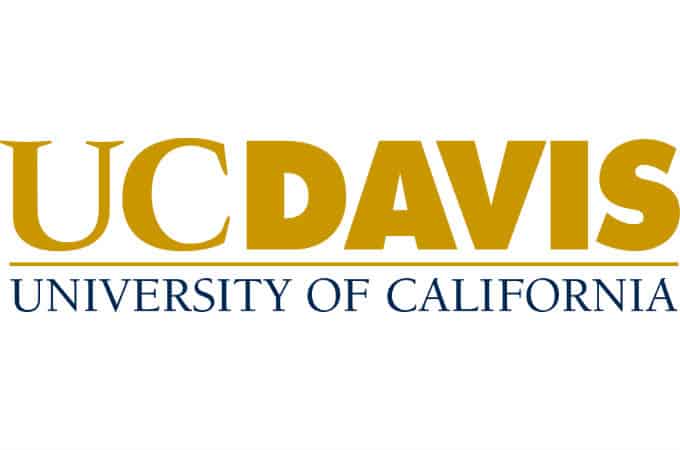 California has long been known as one of the most progressive states in health and wellness in the United States.
The University of California, Davis medical department does not disappoint. UC Davis offers a course on Cannabis physiology to raise awareness about how cannabinoids interact with the human body.
"This course is one of the few taught on an American college campus with a theme dedicated to the biology, physiology and medicinal effects of cannabis and cannabinoids", said Professor Yu-Fung Lin, who teaches membrane physiology and biology at UC Davis School of Medicine.
Interested in pursuing a career in cannabis and health? This course may be for you.
The Ohio State University Law School Marijuana Law, Policy, and Reform Seminar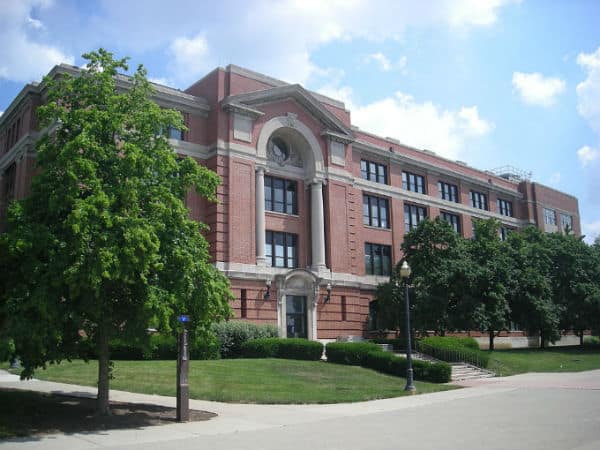 Interested in pursuing the legal side of cannabis? Ohio State University offers a course on this topic.
the Course description is as follows:
"In the United States, the control and regulation of marijuana use is a recurring legal and social issue, mobilizing significant political attention and public resources. Contemporary reforms of marijuana laws at the state level have raised important new constitutional, legal, policy, and practical issues; political concerns relating to states rights, local government laws, race, gender, public health,…"
Sure, you will need a bachelor's degree before you can enter the coursee. Still, if you're a cannabis-loving law student, maybe Ohio State is in your future.
University of Washington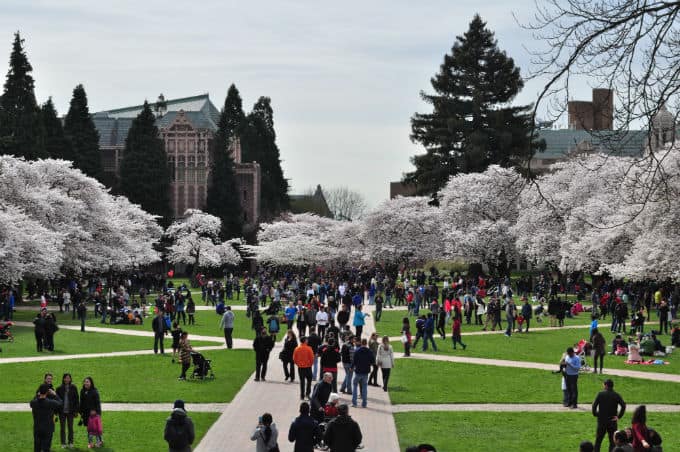 The Department of Biology at the University of Washington offers a Classes on cannabinoids. This 400 level course exceeds plant biochemistry and delves into how the plant interacts with human physiology.
A progressive institution, UW also offers a continuing education course for healthcare professionals on "Medical cannabis and chronic pain." This program educates physicians and other healthcare providers about the endocannabinoid system and how to properly use cannabis for the clinical treatment of chronic pain.
THC University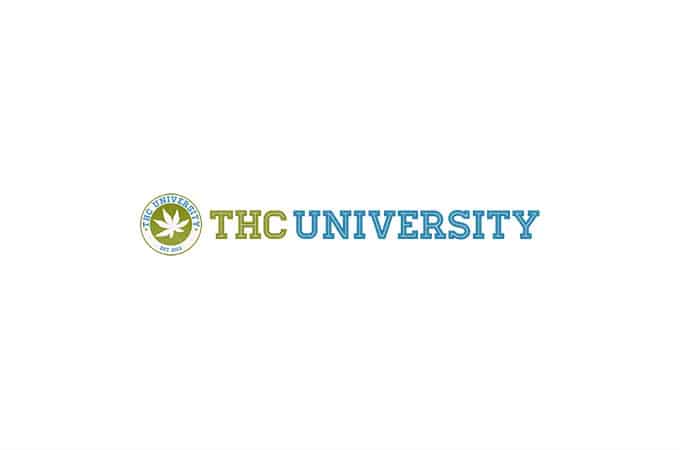 the THC University is Colorado's premier professional marijuana grow training program.
It offers online courses with 24/7 access per month for $50 or $420 per year, and you can choose between 7 certification programs and courses. Budtender Basics Certification, Grow Basics Certification, Horticulture Specialist Certification or Cannabis Business Certification are some of them.
So, if you're looking for a course on how to grow marijuana properly, Colorado-based THC University may be your best bet.
Cannabis Training University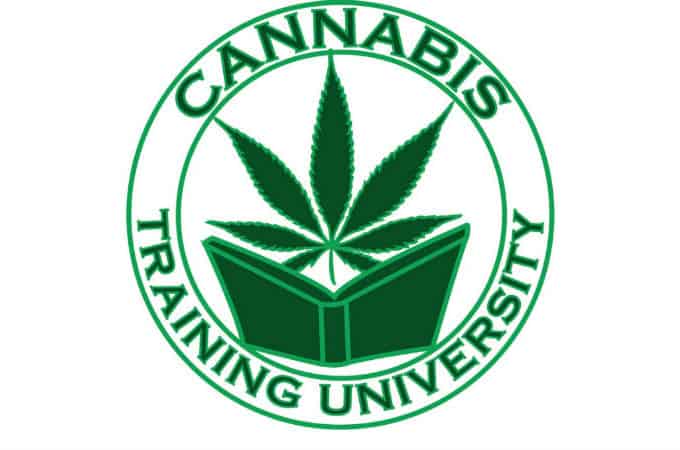 Another Colorado-based university that operates online. It was formed in 2009 and is well known for its CTU Master of Medical Marijuana certificate program. A 200-hour course envisaged the best medical marijuana program offered online.
Cannabis Training University also offers six courses on marijuana jobs and medical marijuana education and training. With these courses, students can learn about all facets of the marijuana industry and get certified online.
The University of Vermont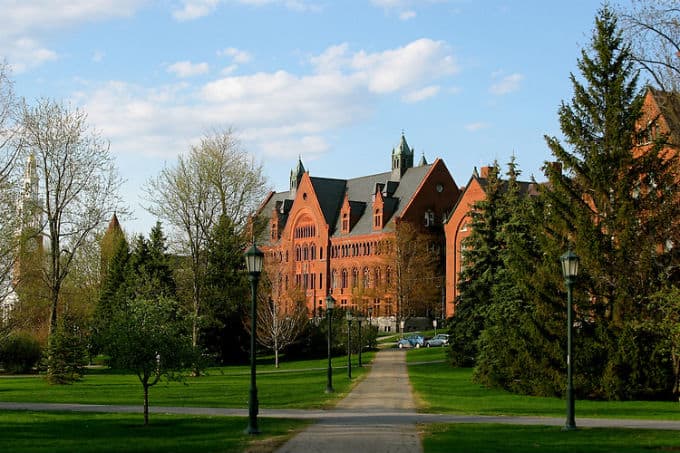 "Science and Medicine of Cannabis" is the name of the course offered at the University of Vermont, which is the first university to offer this type of cannabis science programs.
This seven-week program is an online professional certificate designed for physicians, dispensary staff, nurse practitioners, pharmacists, physician assistants, edible creators, regulators and budtenders. In the course, you will be able to learn about the history of cannabis, business, law and politics, plant biology, biological effects on humans, production and safety, pharmacology and clinical research.
The University of California at Los Angeles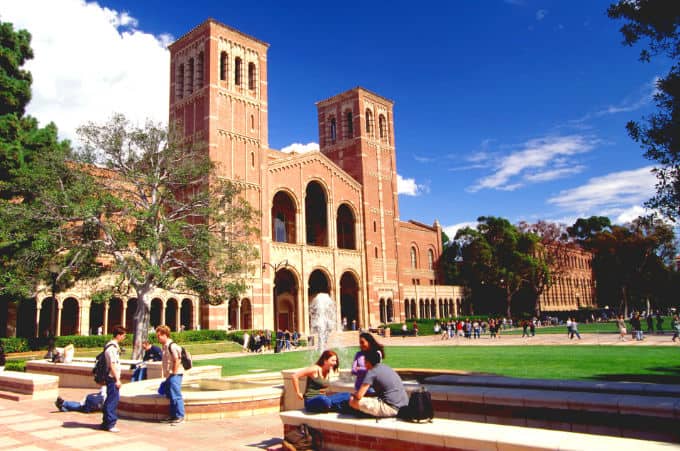 The University of California, Los Angeles supports the cannabis industry in the best possible way: by offering courses and investing in research.
UCLA has one of the first academic programs dedicated to the study of marijuana. This research initiative, called UCLA Cannabis Research Initiative (or UCLA-CRI), was founded in 2017 and is supported by the UCLA Semel Institute for Neuroscience and Human Behavior and the UCLA Brain Research Institute
They are currently studying the lung effects of marijuana use and the effects of cannabis on depression and anxiety. and, in their own words, its priority is to study "the therapeutic potential and health risk of cannabis, our mission is the interdisciplinary study of all facets of the effect of cannabis on society, including the legal, economic and social impact".
New Brunswick Community College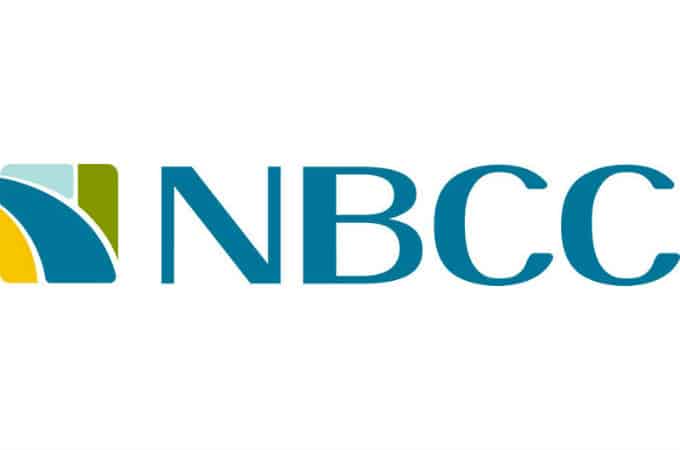 In Canada, they have a lot of cannabis courses due to its legalization, because there is "a need for skilled workers". One of the courses offered in the country is the "Medical Cannabis Cultivation" New Brunswick Community College program.
This The 12-week graduate program focuses on teaching grass cultivation to Canadian government standards. Specialized training in which students will be trained in a controlled environment which will start in November with 25 learners.
Durham College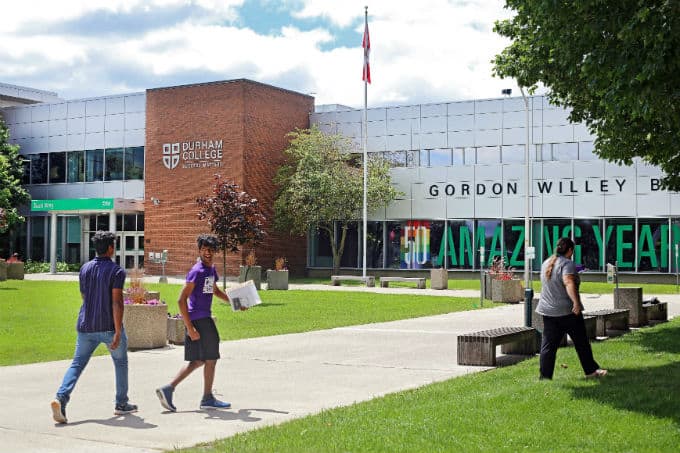 Near Toronto, Ontario is Durham College, a university that has partnered with GroWise Health to develop a weed business certificate.
This course, which begins this fall (2018), is a part-time weed business study program called "Cannabis Industry Specialization." It's the first of its kind in Toronto and will cover various aspects of the cannabis industry via an interactive online and in-class simulcast.
Although they already have another course called "Medical Cannabis Fundamentals For Business Professionals", a two-day introductory course for people in marketing or finance who want to learn more about regulatory and legal considerations, issues ethics or basic clinical concepts, among other things.
Kwantlen Polytechnic University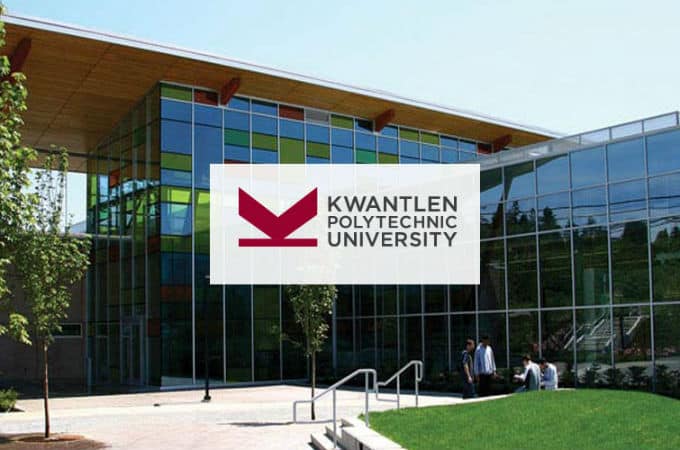 In British Columbia, we can find other Canadian universities investing in cannabis education. Kwantlen Polytechnic University offers three cannabis career training courses for future cannabis professionals: plant production and facility management, marketing, drug sales and development, and financing a cannabis business in Canada. The three courses are online and costs $1499+ GST for each. If you want more information about these courses, enter here.
The University of Denver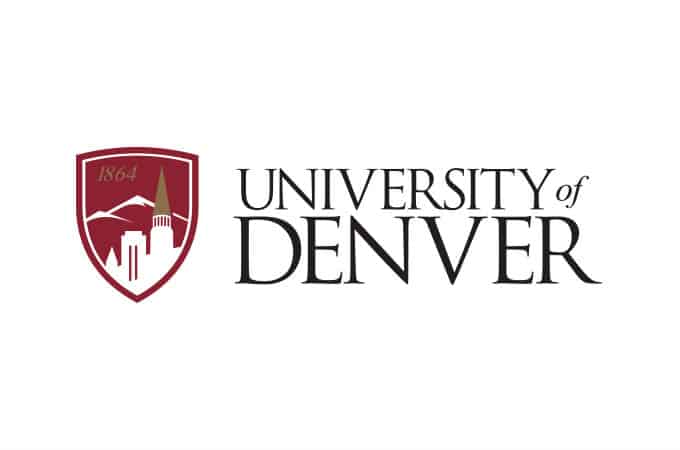 This private college has added one more course to its list of cannabis courses for undergraduate and graduate students.
The University of Denver offers some of the most varied courses and this spring they started offering a brand new curriculum. "The Marijuana Business" is the name of this course, a ten-week program centered on the regulation of the cannabis industry and the business implications surrounding it. But if you are not interested in business, don't worry, you can apply for his 'Cannabis Journalism' or 'Representing the Marijuana Client' programs.
Additionally, the university said that "due to the success of the marijuana programs" more will follow in the future.


#Learn #Study #Cannabis #Budtender #Training #Online