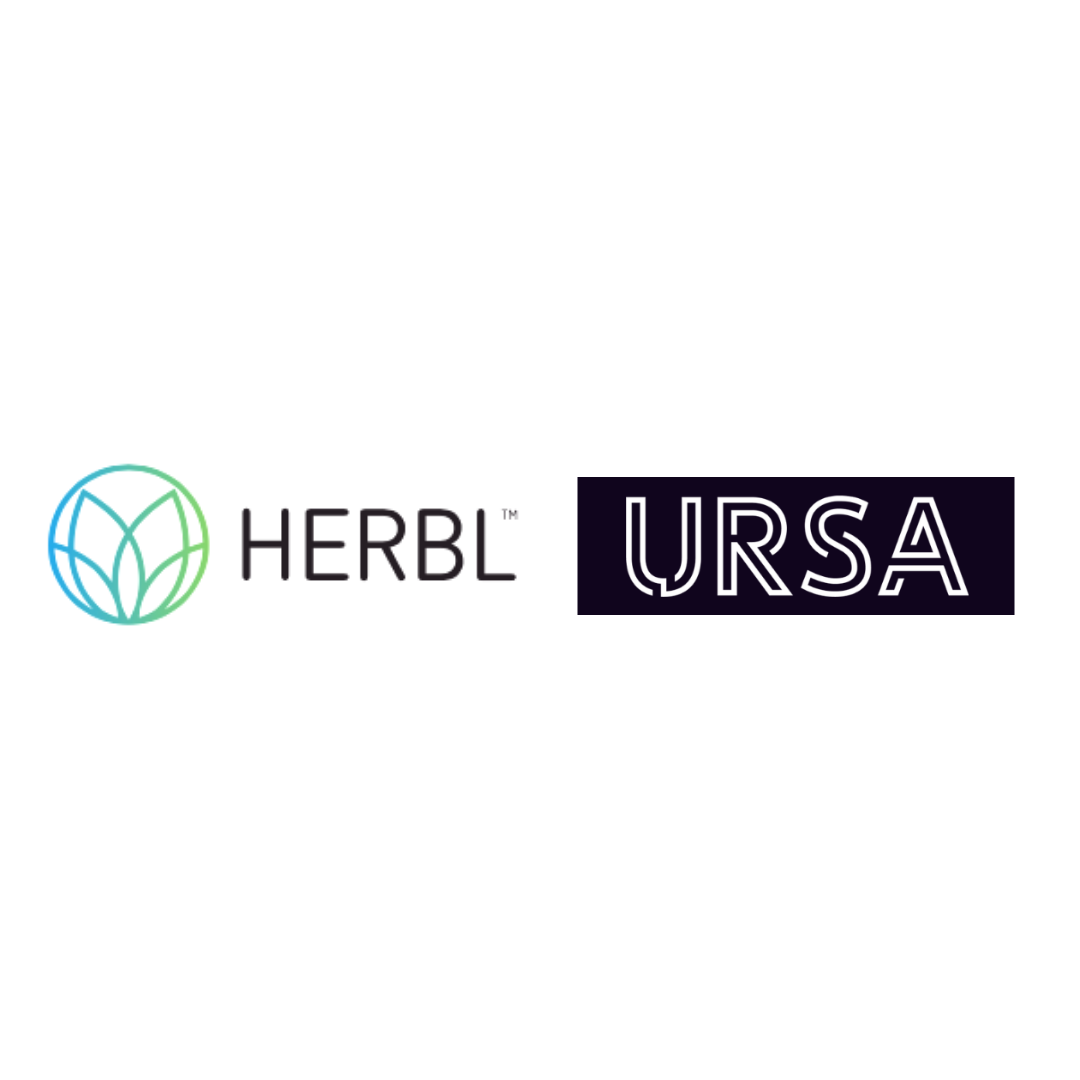 Santa Barbara, California, February 28, 2022 — HERBLCalifornia's largest cannabis supply chain company, announced its exclusive distribution partnership with URSA Extractshttps://www.ursaextracts.com/>, an award-winning cannabis brand committed to providing the highest quality concentrated products. As part of this partnership, HERBL will distribute URSA's entire product catalog to dispensaries throughout California on February 28, 2022.
URSA Extracts, based in Arcata, California, in the heart of Humboldt County, strives to provide a next-level experience in the cannabis concentrate community through education, innovation, and transparency. All products are single-source, single-strain, and small-batch extracted from fresh frozen whole flowers from artisan farms in California. URSA's use of cannabis-derived terpenes also creates a tastier and more potent product experience. Customers can visit the company's Terpene Vaulthttps://www.ursaextracts.com/terpene-vault> to better understand the potential effects of each product outside of the conventional Sativa, Indica and Hybrid descriptors. Through this partnership, URSA Extracts will expand its retail presence into untapped markets in California, while HERBL distributes the brand's line of concentrates and vaping products, including:
URSA Liquid Diamond Sauce Cartridges: The unique combination of terpenes and diamonds in these 100% live resin cartridges are sure to delight any cannager. URSA uses toxin-free ceramic cartridges made with dental-grade ceramic instead of metal. The content comes 100% from the specific strain listed, so the entourage effect is as intended by the plant. Available in 1g and ½g product sizes.
URSA NOVA cartridges: The terpenes contained in this cartridge are called NOVAterps. Novaterps look lighter in appearance because the extra non-terpene material has been completely removed, leaving only the true cannabis terpenes. This achieves a crisp, ultra-pure flavor profile. When combined with the batch and strain specific Liquefied THCA Diamonds, it creates the ultimate cartridge experience. Each URSA NOVA cartridge is made from high quality fresh frozen whole flowers from a single source and single strain. Available in 1g and ½g product sizes.
Live Resin: Made from fresh-frozen plants with award-winning genetics and grown in beautiful sunshine with the cleanest, most responsible farming practices, URSA Live Resin amplifies the cannabinoids and terpenes that make every strain special. URSA Live Resin is made from cannabis grown with love under exacting cultivation standards. Our sourcing team selects unique, small-batch, artisan-grown cannabis strains to create an exceptional taste experience. Available in 1g jars.
Live Diamond Sauce: Crafted with single-strain THCa Diamonds and live resin terpenes, URSA Live Diamond Sauce is the perfect offering for any cannaser. URSA Live Diamond Sauce is extracted from freshly frozen cannabis flower, for an extremely pleasant dabbing experience. URSA never mixes batches, maintaining the unique properties and individual characteristics of each variety. Available in 1g jars.
NOVA Diamonds: URSA scientists have created NOVAterps, a pure and distinct expression of living resin terpenes. NOVAterps is splattered over handpicked formations of THCa to create an award-winning NOVA Diamonds dab. URSA NOVAterps impart a clean, clear and fresh taste that offers a unique and exciting scent experience with every dab. NOVA Diamonds feature an unparalleled combination of high potency and intense flavor of living resin. Available in 1g jars.
URSA Badder: A natural, full-spectrum expression of the plant, whipped and folded into a soft, creamy texture. Made in Humboldt County in small batches from a single strain of cannabis, URSA Live Badder is a terpene-rich treat, exuding the rich flavor of the plant. Each version has a unique full-spectrum experience and strain-specific flavor. Available in 1g jars.
"The HERBL team is constantly on the lookout for the most innovative and unique brands to welcome into our growing portfolio of distribution partners," said Mike Beaudry, CEO of HERBL. "We are honored to be among URSA's first partners to roll out the brand across our state. URSA cartridges and concentrates are sought after products of the highest quality and deserve to be more readily available in the nation's largest cannabis market.
"From our first appearance at the High Times Bay Area Cannabis Cup to producing acclaimed concentrated products in a state-of-the-art facility in Arcata, I am so proud of this team and their hard work that has made our growth possible," said Jeffery Flannery, CEO of Bear Humboldt, owner of URSA Extracts, "This partnership with HERBL will help us showcase our unique genetics and bring California consumers the most exciting strains in their purest form."
About HERBL
HERBL is California's leading cannabis supply chain company, serving over 900 storefront and non-storefront retail dealerships. Founded in 2016, HERBL brings together the state's top cannabis retailers and top-selling brands through innovative technology, unparalleled service, a dedicated sales team, and state-of-the-art high-security facilities and fleet. technology. The HERBL team is comprised of a strong mix of former cannabis operators and entrepreneurs, as well as distribution and retail experts with extensive experience in large global supply chains. ladder. Exclusive partner brands include top-selling flower, vape and concentrate brands. To learn more, visit www.HERBL.comhttps://www.herbl.com/> or follow us on Instagramhttps://www.instagram.com/herblsolutions/>, LinkedInhttps://www.linkedin.com/company/herbl-distribution-solutions>, Facebookhttps://m.facebook.com/HERBLsolutionsCA/>, or Twitterhttps://twitter.com/herblsolutions>.
About URSA snippets
URSA extractshttps://www.ursaextracts.com/> is an award-winning concentrate brand based in Arcata, California, in the heart of Humboldt County. We are made by Bear Humboldt. The URSA team is made up of Humboldt County extractors with a combined experience of many lifetimes.




#HERBL #Launches #Exclusive #Distribution #Partnership #URSA #Extracts