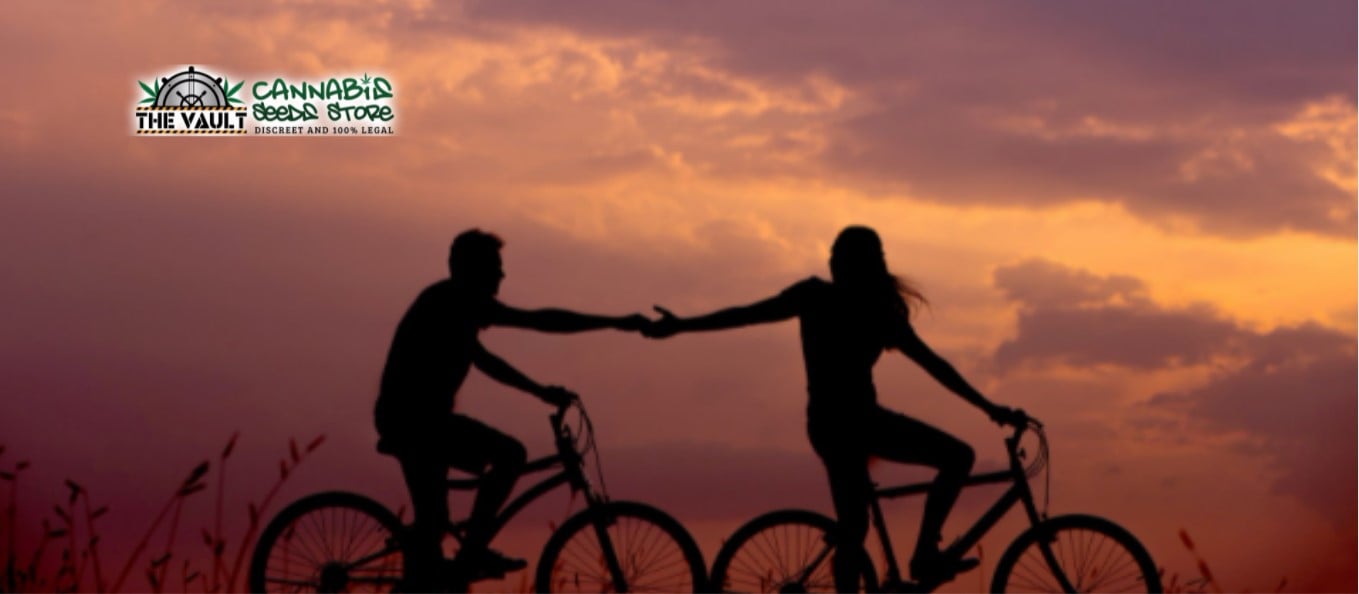 The answer to this question is yes, of course there is literally a dating app for everything. Have you ever been to farmersonly.com? I, I was not a farmer but I sure was curious. They didn't even catch me. Moving on, there are ways to find love based on virtually every aspect of your personality. And often, finding another half who likes to smoke on regular sites can be tricky. Sure, you can put 420 friendly notes and other similar notes in your bio, but take it from someone who has a bunch of important information ready for potential friends to use in their decision-making, people don't don't read that stuff. So how about a site specifically designed for people who want to date a smoker? Well, I have amazing news, there isn't just one app, there are actually many. Let's review and take a look at some of the best apps available for 420 romance and friendship.
This is probably one of the greatest apps for anyone looking for a partner in life as well as a partner to get high. It's actually a really beautifully designed website, not quite what I expected. The design is light and friendly, not visually overdone and damn subtle. They have a website as well as a mobile app which is handy, so you can find smoking partners wherever you are. Of course, this application can be used anywhere in America, but it can also be used in 80 other countries. You can put a lot of information about your preferences on your profile. So it's not just about hooking up people who smoke. It lets you tell others how you use weed, how often, why you started, and even what your favorite strains are.
I've looked through a few reviews online and honestly there are some mixed reviews. Many like that it doesn't come across as an aggressive adult site despite being based on something considered illegal or immoral in many parts of the world. Others said the app didn't work particularly well, struggled with bots, and couldn't access their accounts. However, if you can log in, apparently the account is fun to fill out and under body types they have "very sexy" which is fun.
So all I can say is if you are stoned but dry, you might as well give this app a try.
This one is technically a social cannabis app, but with any social app that covers a mutual love of something, it's basically a dating app. I mean all social apps will eventually be realistic dating apps. This app was known to have a rocky start. It wasn't easy to use, it didn't work well, overall it was just kinda crap. However, they've had a total overhaul and they're ready to help you find friends and lovers who like to get high. Sure, there are still a few bugs and users often say it's not quite there yet, but it's definitely promising. The best thing about this site is that it is very focused on cannabis as a whole. So you don't just fill in how you smoke, why you smoke, etc., you can also talk about legality, culture, history, and all sorts of other things. If you're the type of person who feels attraction based primarily on personality, and therefore has trouble with looks-based sites, this could be a great option for you. The way it works is quite similar to Tinder with swipe and has plenty of space to fill in your details. Sure, the old app was a bit of a nightmare, but it's constantly improving, so it's definitely worth it.
It's definitely a dating site again, with a similar name to our first site. The main difference being that it is an entirely US-based application. This site is also often used by those looking for serious relationships rather than being a dating site. The app also has a swipe feature much like Tinder, so it's great for easy scrolling. Although the advantage of the app is that it asks you questions and produces the best matches for you based on your answers. One of the site's criticisms is that you don't have to verify that you are who you say you are. However, the site itself has pretty good privacy, it's hard for anyone to talk to you without you letting them, and it's not particularly expensive. Unless someone is a member, they can't view your profile at all, which is fine. Like many sites, different users have reported very different experiences, so I think it's best to just give it a try and see how you do.
I'm throwing this one in the end although it's a normal dating site. The reason is that I discovered that when you have a subscription, you can filter by a variety of preferences. This means you can make sure you only see people who also smoke weed. The app makes it very easy to write down your drug preferences without feeling embarrassed or judged and the ability to only see other people who smoke is, to my knowledge, quite unique. As a single person, I've enjoyed using Hinge as an overall site, especially since they started doing voice recordings. If you're new to Hinge at all, it's a great site that lets you answer prompts and put in a bio. Other people can like your photos/replies or send you a short message so you can decide whether or not to continue the conversation. Overall, it is considered one of the best sites available at the moment.
Hope this helps all lovely stoners, whether you're looking for a date, a friend, a partner, or something in between. Always be careful online, don't give anyone money and don't give out too much personal information. Enjoy!
Written by Tasha Porritt
Newsletter Sign-Up
Make sure you never miss another Vault promotion – sign up for our newsletter at https://www.cannabis-seeds-store.co.uk/the-vault-newsletter
Remember: It is illegal to germinate cannabis seeds in many countries, including the UK. It is our duty to inform you of this fact and to urge you to comply strictly with all your local laws. The Vault only sells or sends seeds for souvenir, collectible or novelty purposes.
picture by City of Everton to Unsplash


#Cannabis #Dating #Apps